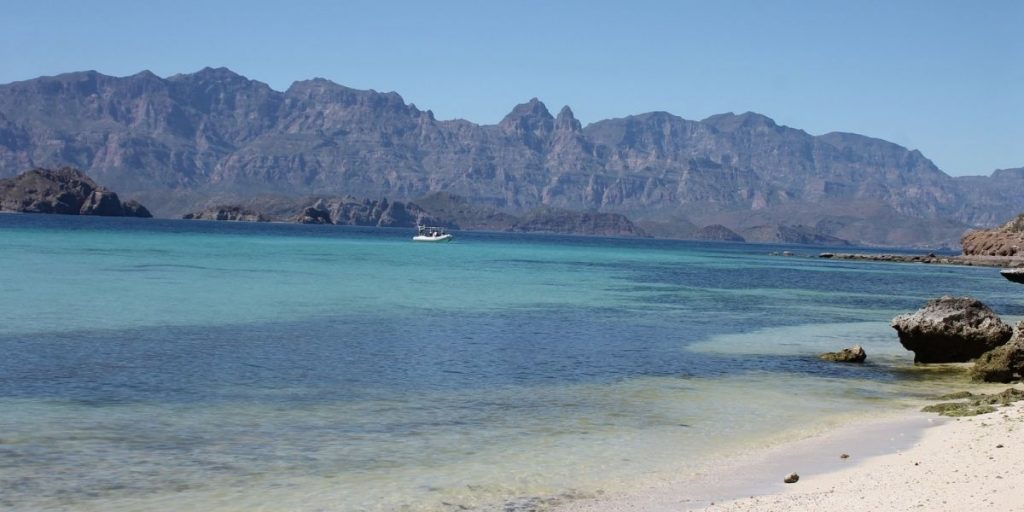 Three Perfect Days on the Islands of Loreto
If you have three days to spend on The Islands of Loreto and want a mix of golf, water activities, relaxation, and rejuvenation, let us help you craft the perfect daytime itinerary. Let us know if this trip planner worked for you.
Day One
Early Morning: There's no better way to appreciate your surroundings by waking up early to see the sunrise at the 17th hole of TPC Danzante Bay. Easily accessible from Villa del Palmar Beach Resort & Spa, get there via the trail that winds along the coast or up the trail that parallels the golf course as you leave the reception area. Give yourself at least a half-hour to climb to this point and you'll be thankful you were an early bird. In addition to a breathtaking sunrise, you'll see incredible views of Danzante Bay, the Sea of Cortez, the Islands of Loreto, and the Sierra de la Giganta mountain range.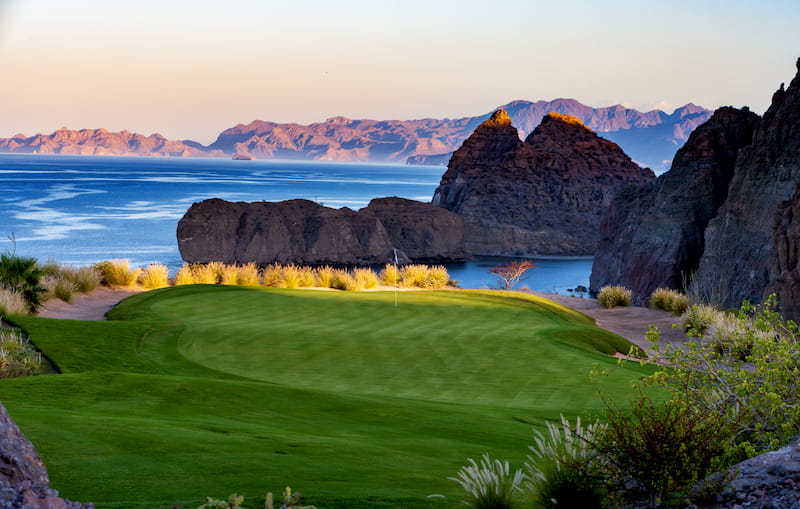 Mid-Morning: Take a golf lesson with a member of the TPC Danzante Bay professional staff. The pro will not only share advice on how to better your skills but also divulge local knowledge of the course — great preparation for your round of golf. After the lesson, take what you learned to the driving range, or the dedicated short-game area, to further hone your game.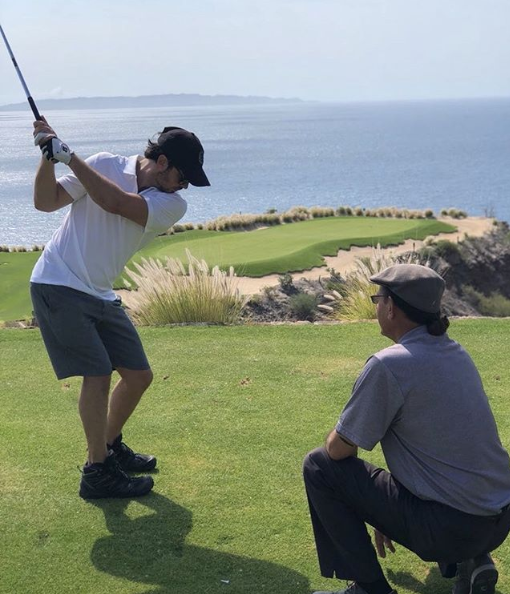 Afternoon: It's time for a water excursion. If you are visiting between December and March, it's a no brainer. You'll want to schedule a whale watching tour. The Sea of Cortez is home to pods of migrating whales, including humpbacks, greys, and, mostly, the majestic blue whale — the largest species on the planet. You will be awe-struck by the experience; one of those I'll-never-forget-what-I-just-saw moments. Boats leave directly from the waters of Danzante Bay, on the shores of the resort.

Day Two
Morning: It's time for your round of golf at TPC Danzante Bay, the award-winning design from acclaimed architect Rees Jones. If you want a brief tour and aerial overview of the course, be sure to visit https://tpcdanzantebay.com/golf-club/course-tour/. The stunning layout is accented by coastline, valleys, arroyos, dunes, and foothills — essentially a different view and feel on almost every hole. Since you were one of the lucky ones to witness the sunrise at the 17th hole, you know what awaits after leaving the 16th green. No doubt the pointers from your lesson included which tee to use and where to stand on the tee box. Be sure to soak in the moment and the views, take a deep breath, and hit the tee shot of your life!
Afternoon: What better way to unwind from your memorable day on the course than to sign up for the Sabila Spa Signature Golf Massage? This deep-tissue massage was created to decrease contracted muscles while offering trigger point therapy with actual golf balls. It is designed to improve range of motion and enhance your golf swing but most significantly, reduce any stress, pain, and muscle tension. When you leave Sabila Spa, say to yourself, "Can life can get any better?!"

Day Three
Early Morning: You say you've never tried yoga or are still very much a beginner? No problem … our introductory morning class is just the ticket. We trust you'll agree that it's zen-sational.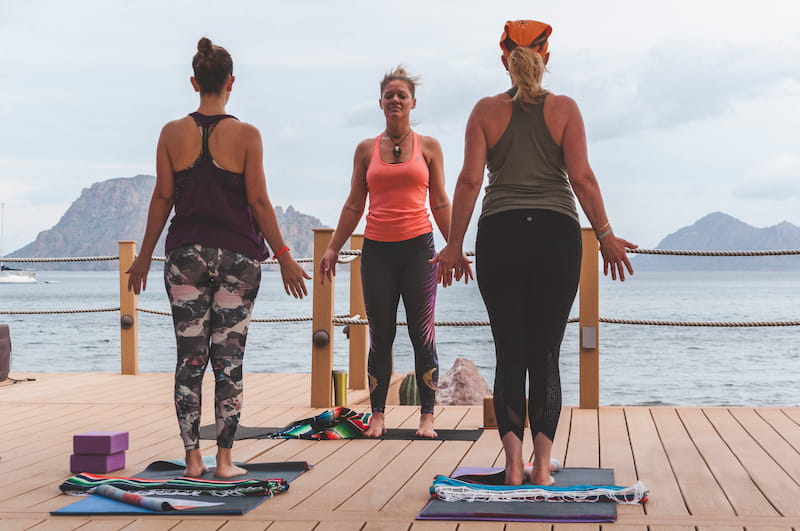 Late Morning: Now it's time to get in the water! Either take a lesson or try it on your own but nothing is more invigorating than stand-up paddleboards or kayaks. If you're a beginner, you'll soon understand why stand-up paddleboarding is one of the fastest-growing outdoor activities. If you're experienced, simply enjoy because the scenery and the conditions rate 10 out of a 10.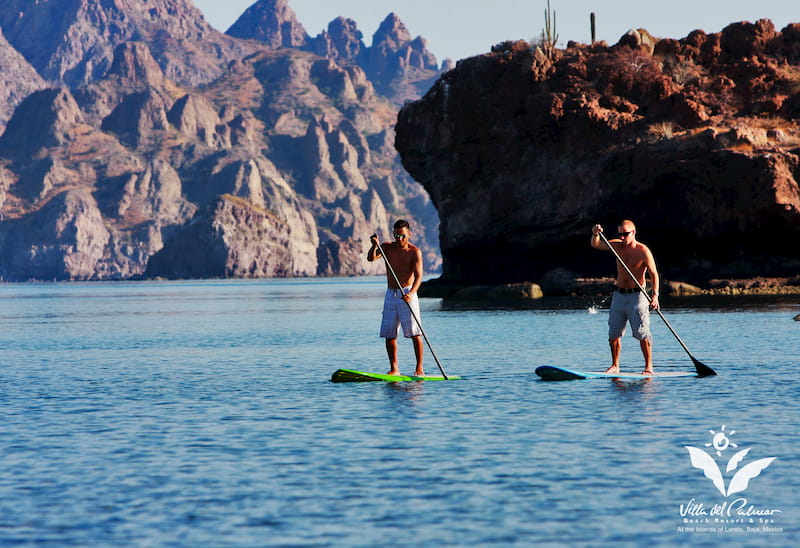 Afternoon: Wrap things up with a little more golf, but this time the only club you'll need is a putter. TPC Danzante Bay features a delightful nine-hole putting course with a layout reminiscent of the historic St. Andrews Putting Club in Scotland, more commonly known as 'the Himalayas.' Every hole here has a distinct personality. After the 9th hole, you'll be ready to tackle the course once again, only this time armed with the knowledge of how to score even better.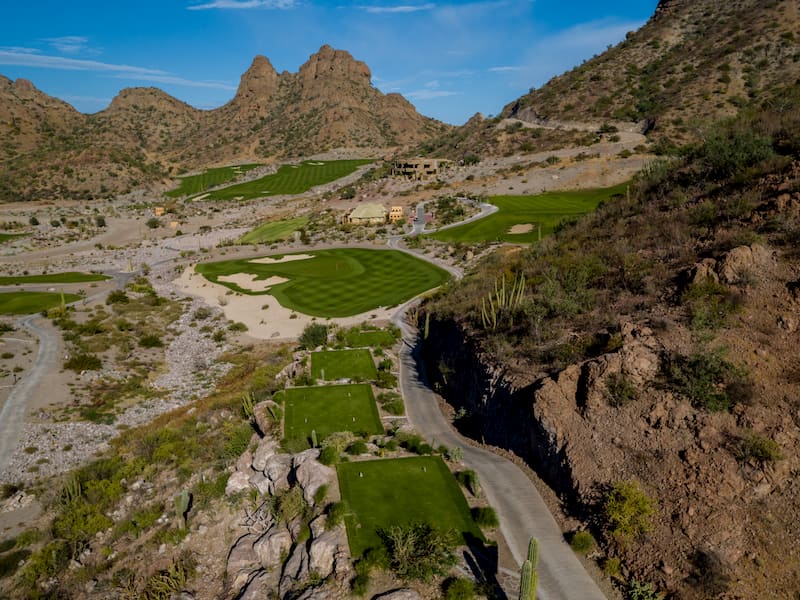 Three unforgettable days on The Islands of Loreto, so many great experiences and memories, and — the best news of all — so many more new and different things each time you return!