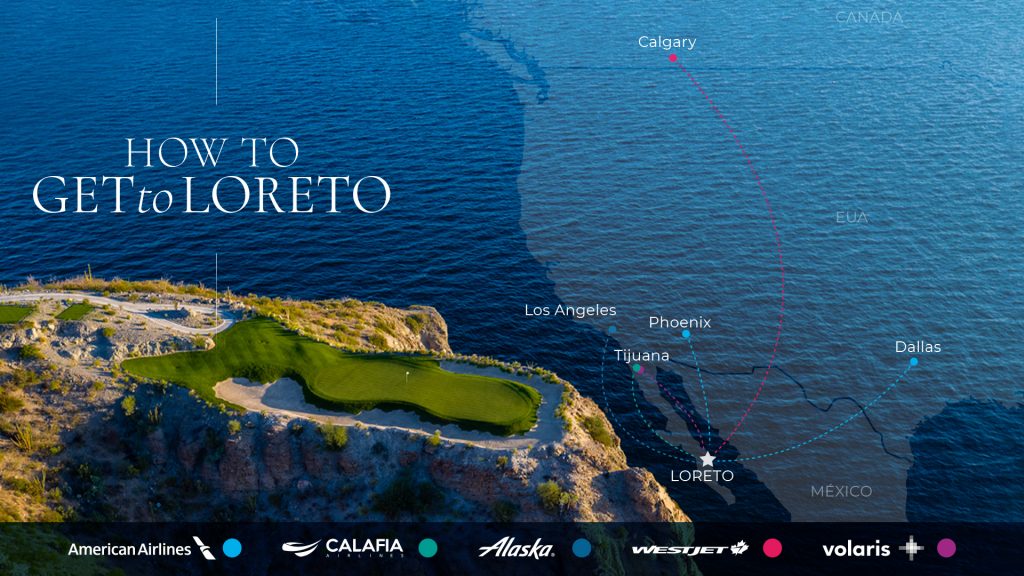 New Flights to Loreto from Dallas and Phoenix with American Airlines
American Airlines just opened a myriad of new seasonal flights to Loreto, Baja California Sur, Mexico beginning in December, 2020, making it easier and quicker than ever to jet off to the shores of one of Mexico's most incredible beach destinations for the winter vacation of a lifetime. Starting on December 19, 2020 travelers will find an increase in direct flights to Loreto Mexico through the Phoenix and Dallas Fort-Worth airports.
While it may have been hard to figure out how to get to Loreto Baja California in the past, these new direct flights and their limitless connections have travelers everywhere excited about the possibility of checking a Loreto vacation off their bucket list.
How to Get to Loreto Baja California
In years past, travelers had only a few options for how to get to Loreto Mexico, almost all of which came through either Los Angeles or the Tijuana Airport. But now, with the announcement of additional flights from American Airlines and an increase in offerings from other airlines that fly to Loreto, such as Alaska Airlines, WestJet, Calafia Airlines, and Volaris, getting to the seaside destination has become easier and less confusing, especially for those living in the midwest or east coast of the United States. With connecting flights to Loreto leaving from  New York City, Chicago, Philadelphia, and others, travelers can now arrive in Loreto at record speed.
While air travel is the quickest, tourists can also opt to drive down the Baja California Peninsula, which offers greater flexibility for those looking to explore the region and its absolutely awe-inspiring views.
What airlines fly out of Loreto Mexico?
Domestically, Volaris and Calafia Airlines offer flights from some of the most transited cities within Mexico, including Tijuana. Internationally, Alaska Airlines and WestJet have provided service from the west coast of the United States and a few cities in Canada. Now with American Airlines opening up its new routes, travelers can find flights to Loreto from all over the United States.
As the popularity of the destination grows, airlines that fly to Loreto Mexico will undoubtedly grow as well, giving more and more the opportunity to explore the picturesque town.

What to Do in Loreto
If you have never been to Loreto, then you might be wondering why so many people have added the destination to their travel bucket list. The charming town, which lies on the eastern coast of the Baja California Sur Peninsula, hugging the Sea of Cortez, is a haven for outdoor activities, water sports, world-class golf, and so much more. Its rich history, diversified landscapes, warm hospitality, and relative seclusion has made it a destination to top all others.
Those who visit the shores of the Magic Town spend their time paddleboarding in the "Aquarium of the World," golfing at TPC Danzante Bay, Mexico's only TPC golf course, and soaking up the sunshine while exploring historic missions and ancient cave dwellings. Beachfront resorts, such as Villa del Palmar Beach Resort & Spa at the Islands of Loreto, have given travelers a new place to call home as they discover the wonders that pepper the seaside destination.

Vacation Packages to Loreto Mexico
If you heard people asking what airlines fly to Loreto Mexico or you've seen photos of the striking islands that call Loreto your home, then you may be wondering just how to plan your own vacation to Loreto. Villa del Palmar Beach Resort & Spa, Mexico and Central America's Leading Resort, has an incredible New AAdventure Package to make your planning easier than you could ever imagine. With $100 USD in resort credits, kayak, snorkeling and Island Tours, airport transportation, and your choice between a round of golf on TPC Danzante Bay, Mexico's only TPC course or a relaxing massage at the world-class Sabila Spa, you'll be on your way to paradise in no time at all.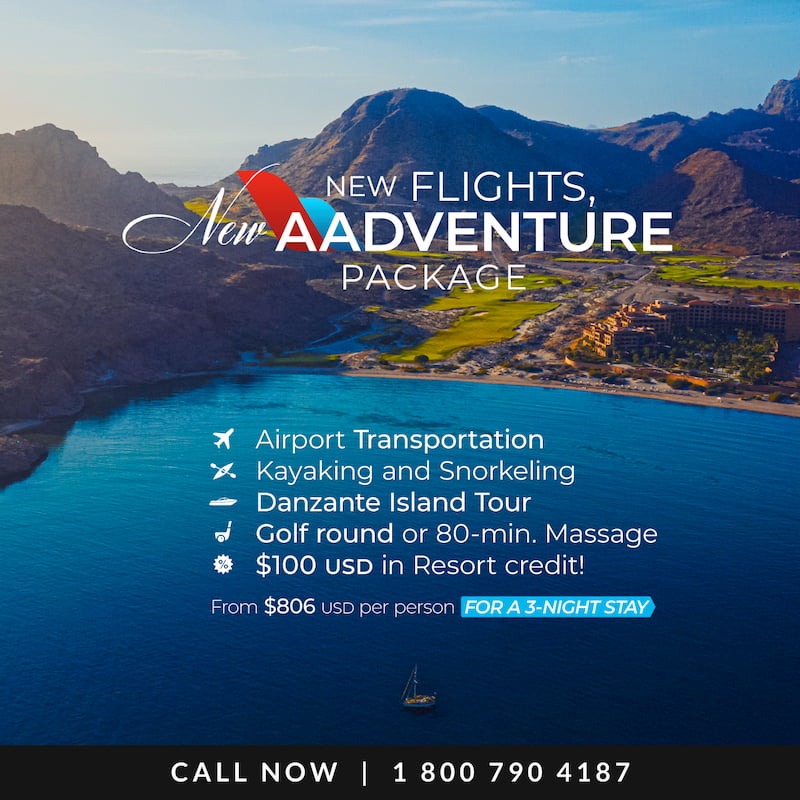 When you combine this with the new flights to Loreto Mexico from American Airlines and the other airlines that fly to Loreto, you'll be in pure vacation bliss.
Loreto has made its way into the hearts of many and with the new opportunities for travel from prominent airlines, it will surely make its way into many more.