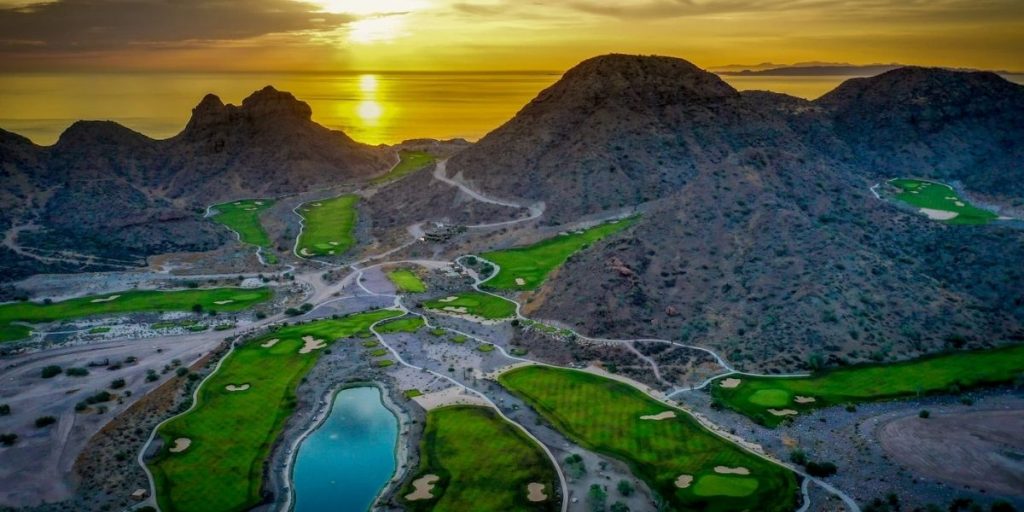 It's Easier Than Ever To Check TPC Danzante Bay Off Your Bucket List
You don't have to be a serious—or even very good—golfer to have a bucket list of courses.
You know what we mean: Those courses you'll do anything to play.
What makes a course "bucket list" worthy? Every golfer has their own definition, but usually such courses combine some or all of these qualities, like history, views, beauty, and the joy of the playing experience.
We're proud to hear that TPC Danzante Bay has been landing on more and more bucket lists. And we're happy to note that getting to the Islands of Loreto, off the beautiful eastern coast of the Baja Peninsula, has never been easier thanks to new direct flights out of Phoenix and Dallas (on American Airlines) and Los Angeles (Alaska Airlines).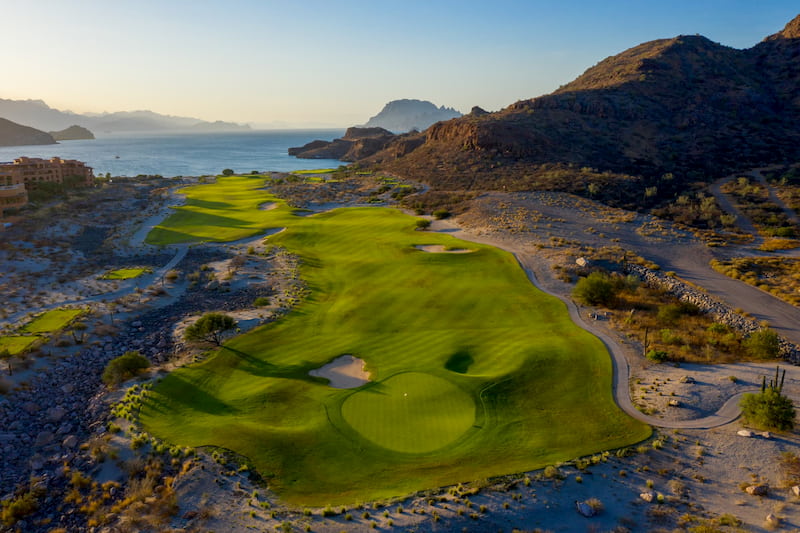 One visitor who knows a thing or two about bucket lists was Annette White, who has a big social-media following through her site @bucketlistjourney. When she arrived at Villa del Palmar recently, her list of "gotta do" experiences was long, but right up our alley:
Playing a game of pickleball (what the heck is that???)
Golf at a TPC golf course (@tpcdanzantebay)
Taking an LED night paddle board ride
Riding ATVs on the beach
Drinking my weight in margaritas (that one's not actually on the bucket list)
Annette was able to check them all off (well, almost; she went easy on the margaritas, but not because they weren't delicious!). And none proved as exciting as playing a round on the Rees Jones-designed TPC Danzante Bay course. Here's what she had to say:
"I was seriously nervous before playing a round of golf @TPBdanzantebay in Mexico.

I am a beginner golfer (I still whiff the ball—a lot) and was terrified of others seeing my lack of skill. I mean, this is a TOP golf course recognized around the world! I had no business on it—or did I?

"Yes, avid golfers and pros play this course all the time (because it is that AMAZING!), and that can be intimidating, but I couldn't let a little nervousness keep me from checking this course off my bucket list.

"And I'm glad I didn't! because if I didn't say no to this fear, I would have never seen this view (and a dozen other breathtaking ones)."
We love it when people like Annette do our jobs for us, so we'll let her tell you more about her round:
Playing TPC Danzante Bay is "mentioned as an activity not to miss at Villa del Palmar, but it deserves to have double exclamation points after it—yes, it's that good. TPC Danzante Bay is a challenging championship course, and it truly is exquisite. One of the most impressive aspects of this course is the variation in scenery—from cliff side views of the islands to gorgeous mountains in the distance to the desert landscape throughout. Every hole brings about another reason to stop in your tracks to look at your surroundings in awe. This is especially true of the signature hole #17 where the green juts out into the Sea of Cortez. It is a stunner from every angle."
If you're looking for a course to add to your bucket list—not to mention a world-class margarita—let us welcome you to TPC Danzante Bay and Villa del Palmar at the Islands of Loreto.
We promise, it's an experience you'll never forget.