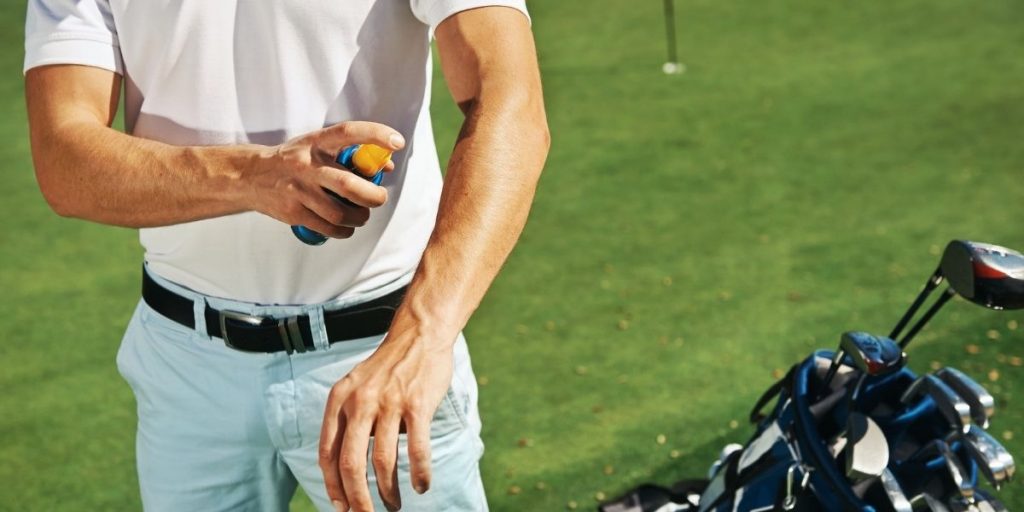 How to Protect Yourself From the Sun When Playing Golf
We love nothing more than when golfers tell us how much they enjoyed playing TPC Danzante Bay, whether for the first time or a return visit.
We also love it when we know they've taken every precaution possible to protect themselves against the sun's potentially dangerous ultraviolet radiation. Skin cancer is nothing to take lightly — it's the most common cancer worldwide. Statistics out of the United States show more than 9,500 people are diagnosed with skin cancer every day; in fact, at least one of five Americans will develop skin cancer by the age of 70.
Here in Loreto, the sun can be extremely intense and we encourage guests to enjoy it but also respect it. Even if there are clouds in the sky, don't be fooled; the sun's UV rays still penetrate through any layer. When enjoying a round of golf on TPC Danzante Bay, the importance of sunscreen and the right clothing is crucial.
6 Sun Protection Tips for Golfers
Fortunately, protecting yourself on the course gets easier all the time as innovative companies and products enter the market. Let's take a look:
1) Apply Sunscreen
A broad-spectrum sunscreen with at least a SPF of 30 is recommended (if not higher).

2) Re-Apply Sunscreen
It's not enough to apply sunscreen at the start of your round. An easy reminder is the turn — after you've left the 9th green and before you tee off on the 10th, it's wise to re-apply.
3) Choose UPF rated apparel
We understand it's not ideal to enjoy our beautiful Loreto weather while wearing long sleeves and pants. But there are protective apparel measures you can take. Consider, for example, golf arm sleeves when you play. They don't feel restrictive and the Dri-FIT technology wicks away moisture.

4) Wear Sunglasses
This one seems obvious but you'd be surprised how many golfers we see without them. Similar to protecting your skin, you need to protect your eyes. Make sure the shades you're wearing are designed to block at least 90 percent of the UV rays.
5) Wear Sun Protective Golf Gloves
Yes, this is such a thing. We're not suggesting the Tommy Gainey approach of wearing two gloves, but make sure the glove you do have has a UPF rating of at least 50.

6) Wear a Hat.
By all means protect your face and while many golfers opt for the traditional baseball cap, you may wish for even greater protection to ensure your face, ears and neck are adequately covered. The bucket hat has made a strong comeback in recent years for this exact reason. They're no longer just your grandfather's go-to selection. Make sure it has built-in UPF 50 protection and a moisture-wicking headband.
If the idea of wearing a bucket hat is a non-starter, then at the very least go with a wide-brimmed hat. Or if you're sold on the baseball hat, then consider a "cool" product from a company called CoolNES, which features a versatile, convenient ultraviolet-protective neck flap product providing sun protection that is compatible with all headgear.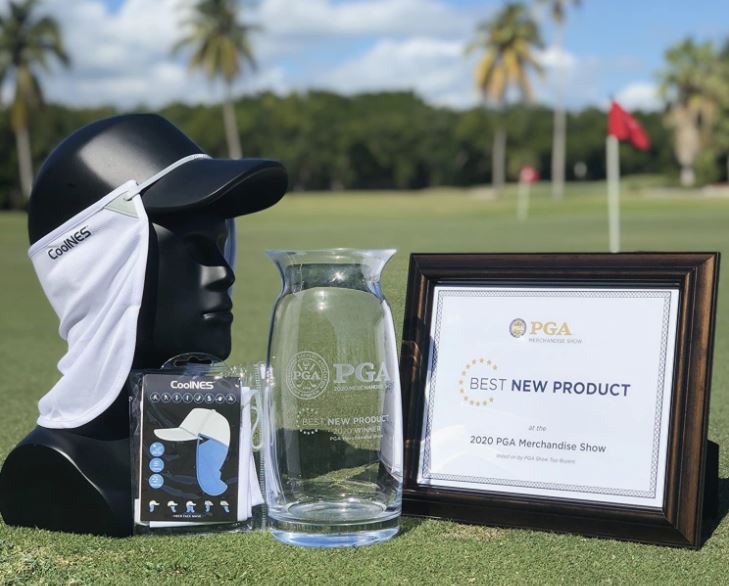 Made of 100 percent polyester microfiber and 100 percent natural silicone, the CoolNES product can be worn under or over any cap. It is designed to keep the wearer cool in hot outdoor conditions. And since the COVID-19 pandemic, CoolNES wearers have found the product also ingenuously and effortlessly doubles as a face mask.
Enjoy your time out on the golf course but, please, don't take the risk of becoming a skin cancer statistic. Play well … and play smart.