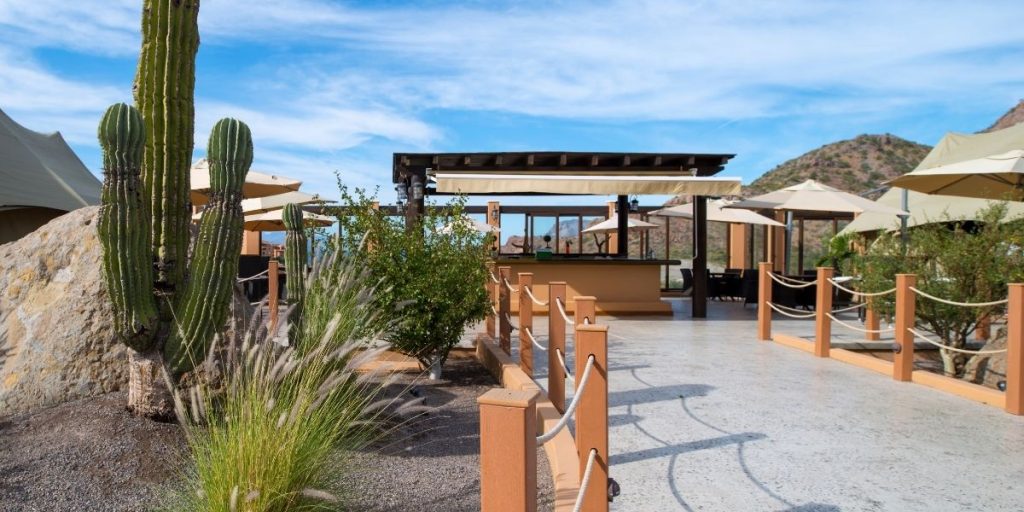 TPC Danzante Bay: Superb Post-Round Fare at Casa Club
Very few golf facilities qualify as the 'whole enchilada.' The first ingredient is a well-groomed, world-class golf course that delivers 'pleasurable excitement' to golfers at all ability levels.
Golf course designers are fond of saying that golf at its very best is played in beautiful landscapes. In fact, there are no great golf courses that aren't played through beautiful, enthralling, enticing, adventurous landscapes. With holes threaded through canyons, along cliffs and in dunes near the beach, TPC Danzante Bay is all of those things and more. For shot values, aesthetics, memorability and any other criteria you wish to apply, this Rees Jones-designed gem is in a class of its own.
But more is required of a club to qualify as the 'whole enchilada.' An excellent practice facility, including a spacious driving range and dedicated short game practice area, is required. A friendly, welcoming staff is a must. Ditto the availability of golf lessons. Danny Garcia, head golf professional at TPC Danzante Bay, is a first-class instructor who stresses the fundamentals. He can deliver the message in English or Spanish.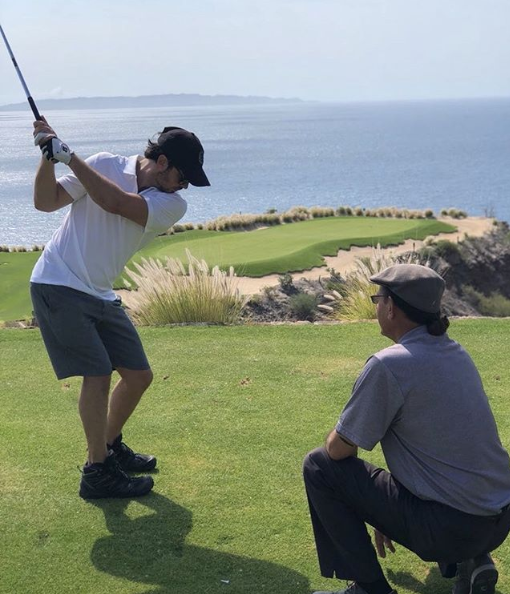 Then there's the 19th hole. Ideally, this is a comfortable place to gather, have a bite to eat, enjoy a beverage or two, rehash the round and settle the bets. A nice view of the course and its surrounds is preferred, as is a menu with a solid range of options to please every palate.
Set below the practice facility at TPC Danzante Bay is Casa Club, which offers a rectangular shaped bar with seating around its perimeter as well as umbrella-shaded tables, each oriented to the bay and its islands. Early morning tee time? Opt for the Breakfast Burrito: flour tortilla, scrambled egg, Mozzarella cheese, avocado and tatemada sauce, a Mexican charred salsa. Bloody Mary optional.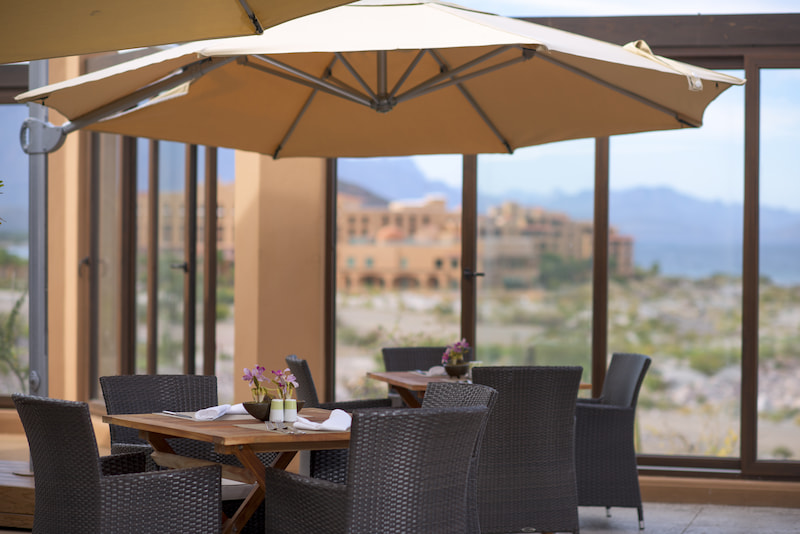 The golf clubhouse menu really sets itself apart at lunch and dinner. Feeling a little warm under the collar after the round? Cool off with Watermelon Gazpacho, a cold summer soup with fresh grilled watermelon and green bell pepper relish. In common with The Olympic Club in San Francisco, Casa Club offers its own Signature version of the Burger Dog: beef steak, BBQ sauce, Monterey Jack cheese, ketchup, mayonnaise and mustard. The Traditional Taco Salad features a crunchy flour basket filled with baby lettuce, veggies and a choice of chicken breast, shrimp or flank steak. The Caesar's Salad Burrito is a creative take on a Mexican classic, while the Brisket Tacos, served with Angus beef, corn tortilla, sour cream, cotija cheese, refried beans and guacamole, has been known to please the most discerning Texans. Kids in the group? There's even a Peanut Butter and Jelly Sandwich on the menu.
For drinks, the bar turns out an excellent Screwdriver (made with fresh orange juice), classic Margaritas and Mojitos, and refreshing Mimosas. There's also a good selection of domestic and imported beers.
Ironically, there are no enchiladas on the menu at Casa Club. But rest assured, when it comes to a world-class golf experience, TPC Danzante Bay is the 'whole enchilada.'