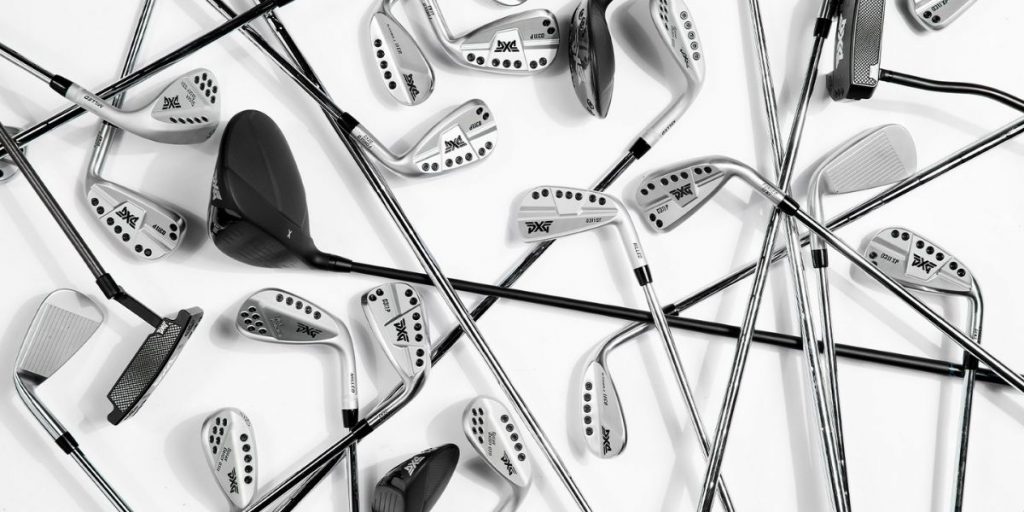 TPC Danzante Bay's exclusive PXG golf club rental program
If you watch The Golf Channel, you've probably seen and heard the commercials for PXG golf clubs. "NOBODY MAKES GOLF CLUBS THE WAY WE DO. PERIOD." This statement is delivered in a husky, authoritative voice. Perhaps it belongs to Bob Parsons, 71, a former Marine and self-made billionaire who launched GoDaddy, the web hosting company, in the late 1990s and who founded PXG (Parsons Xtreme Golf) in 2014.
Parsons said he started his golf club company "to see if we could engineer golf equipment without time or cost constraints." He was laser-focused on performance, which he described as "our only measure of success." Unlike other manufacturers, PXG is a privately-held company. It sells direct to consumers, an outgrowth of Parsons' success in direct marketing. In other words, this Arizona-based company is an outlier dedicated to manufacturing high-performance clubs with "Smoking Hot Looks" and "killer patented technology." And this: "Everything we know about the Science of Sexy is baked into our drivers, fairways, hybrids and irons—resulting in clubs that produce more confidence, lower scores, and much more fun on the golf course."
What's the connection between PXG and TPC Danzante Bay? Head golf professional Danny Garcia has an interesting story to tell.
"I went to Las Vegas to visit Cascata (the exclusive Rees Jones-designed course in Boulder City) to see the club's director of golf and review his operation," Garcia says. "He was tied up in meetings so I went to play golf with his clubs. He had a set of PXGs. I struck the ball very well and I liked the clubs very much. I mentioned the clubs to (resort founder) Owen Perry and said if we are the best course we should have the best rental clubs. Luckily, he agreed and gave me the green light. I contacted PXG executive Sean Parsons (son of Bob Parsons). Sean referred me to the PXG club rental department. We purchased 15 sets." Since the acquisition, the feedback from members and resort guests, Garcia reports, has been very positive.
Currently one of golf's premier golf equipment brands, PXG clubs are carried by a number of top players on the PGA Tour and the LPGA Tour. These include bold-faced names such as brand ambassador (and living legend) Gary Player, 2023 Ryder Cup captain Zack Johnson, 2018 Masters champion Patrick Reed, and Luke List, who won his first PGA Tour title using PXG clubs at the Farmers Insurance Open at Torrey Pines earlier this year. LPGA Tour stars who play PXG clubs include Christina Kim, Brittany Lang, Austin Ernst, Ryann O'Toole, Celine Boutier and many more.
In addition to a gratifying sound made at impact, PXG clubs have exceptional "feel." They are also very forgiving to off-center hits, the kind most amateurs make. (Only pros consistently hit the ball on the center of the clubface). Which brings to mind another PXG marketing jingle: "A sweet spot the size of Texas."
In advance of your next tee time at TPC Danzante Bay, reserve a set of PXG clubs. You could be in for a pleasant surprise.