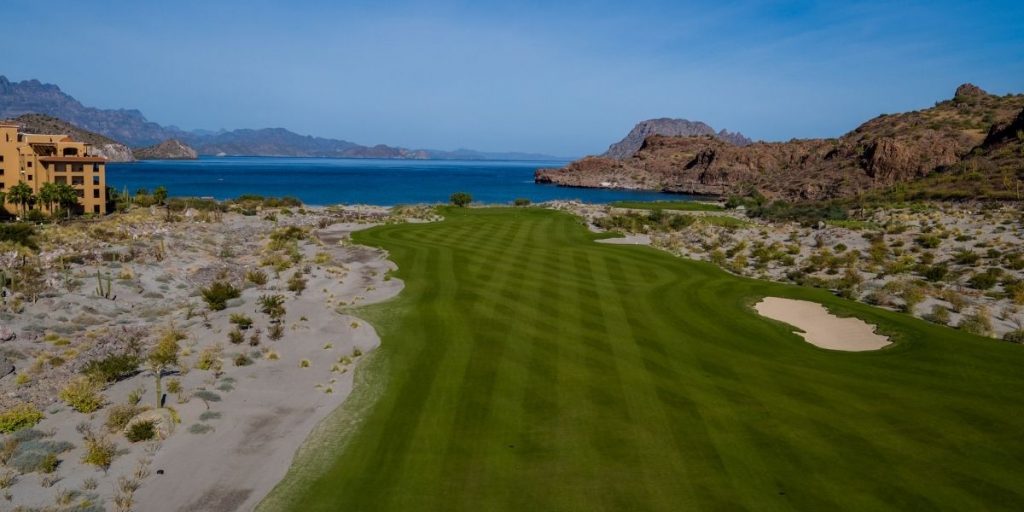 Par Fives that Mesmerize
We're not at all surprised that the 17th hole at TPC Danzante Bay gets so much attention. An awe-inspiring par-three with a slender green that seems to hover 250 feet about the glittering Sea of Cortez, it's not only challenging but quite simply one of the world's most memorable and picturesque holes anywhere.
That said, we want to throw some love at our longer holes, the quartet of challenging par 5s strategically interspersed into Rees Jones' layout. We agree absolutely with golf writer Ryan Asselta's description of the best par 5s:
"The one hole in golf where almost anything is possible. The longest holes on a course give golfers a chance to imagine the possibilities. A legitimate chance at birdie…or even that rare shot at an elusive eagle. But as many of us know, par fives can often show their teeth, generating double and triple bogeys and wrecking even the most consistent player's scorecard."
That's a perfect introduction to the four distinct par 5s at TPC Danzante Bay. Each offers ample opportunities for risk and reward, and each one provides the obtainable temptation of success.
The second hole, which plays 487 yards from the middle (blue) tees, sweeps uphill toward a plateau fairway with a ridge on the left and an arroyo on the right at the base of a 200-foot bluff.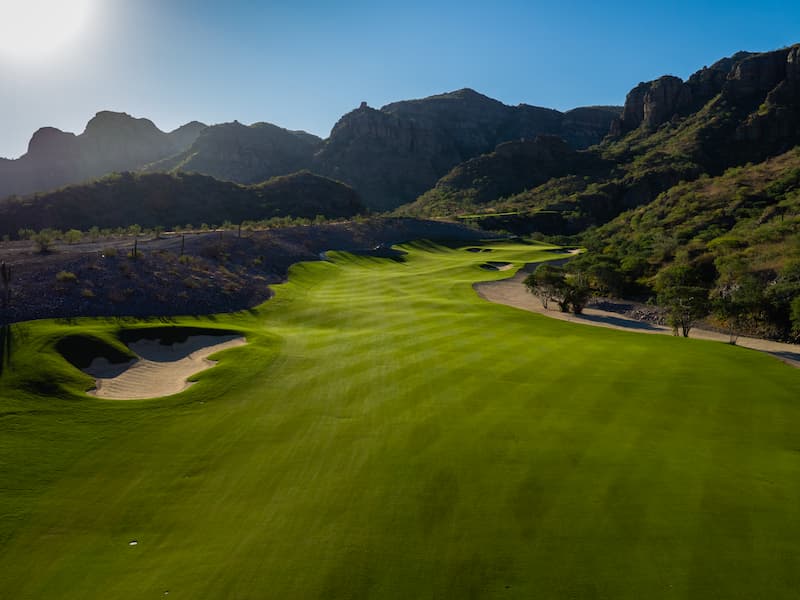 Much of the difficulty at the downhill, right-to-left dogleg 5th hole comes for the distraction of the stirring views of the bay. If you can concentrate on the task at hand—and avoid the arroyo that runs along the entire left side of the fairway—hitting the green in two is not out of the question.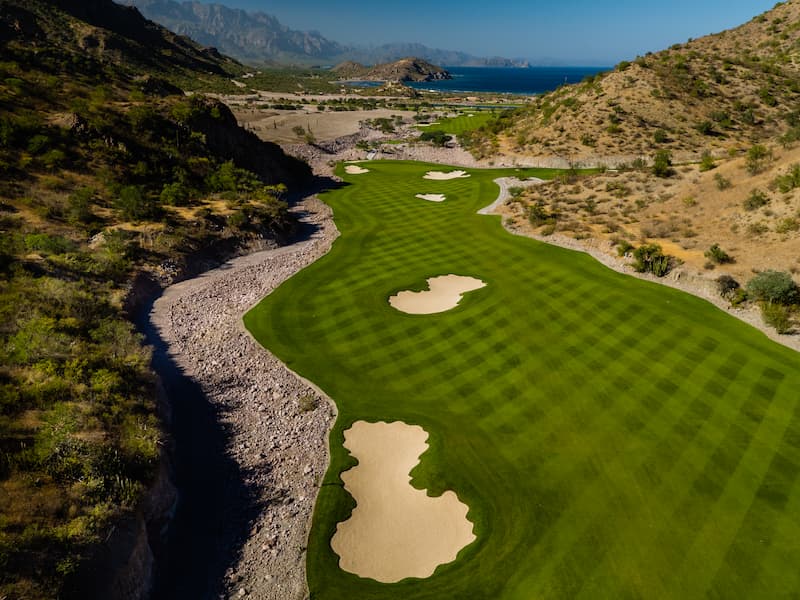 The back nine begins with the par-5, 483-yard 10th hole. Keep left of the lake and between the two fairway bunkers, then avoid the arroyo that crosses well short of the wel protected green.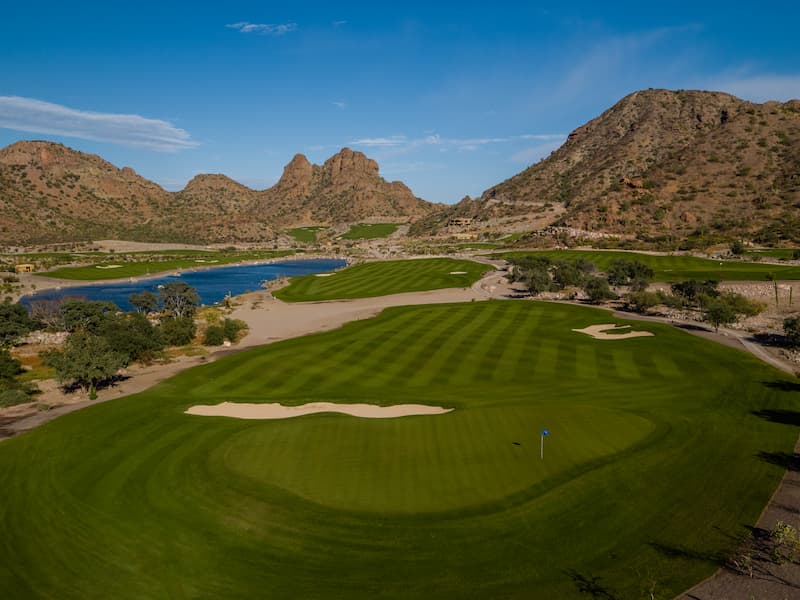 TPC Danzante Bay's stunning run of dunes holes starts with the par-5 12th, which plays directly toward the beach. The tee shot must carry an arroyo and skirt the dune on the left. The dunes also affect the approach shot, creating a variety of slopes sure to effect how your ball reacts on and around the green.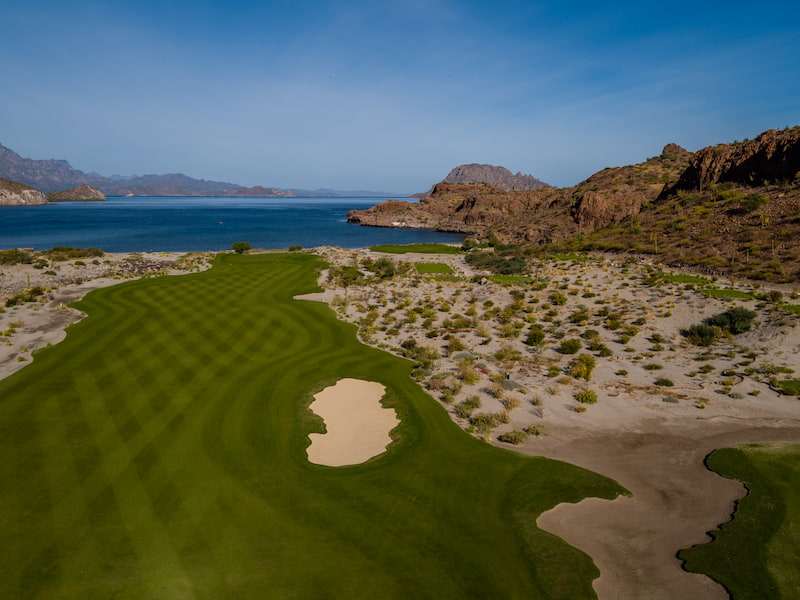 For sure, anything is possible on any of TPC Danzante Bay's par-5s. But one thing is for sure: You won't soon forget any of them.