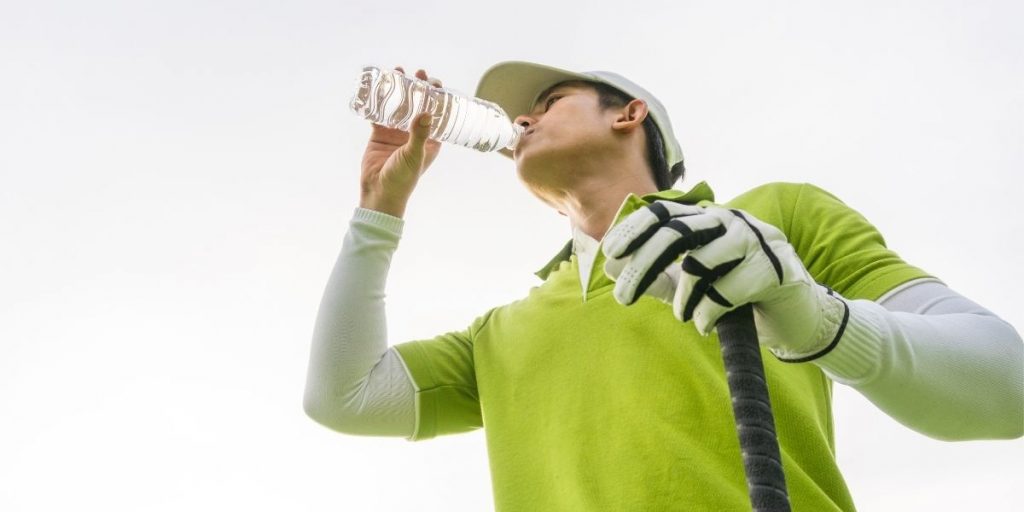 Drinking Smart on the Golf Course
There's nothing more important you can do while playing summer golf than drinking. No, not alcohol—although we're all for a cold, frosty beer, or cocktail after a round.
We're talking about keeping yourself healthfully hydrated during the round. That's an especially good idea here at TPC Danzante Bay, where the average high temperatures hover in the low to mid-90s well into October. Water, juice, sports drinks… whatever your choice, can help keep your game hot when the weather is hot.
Watch the pros on TV and you'll see the regular drink (and snack) to keep you physically and mentally alert. In a recent interview on golf.com, Harold Varner III talked about the importance of eating and drinking wisely on the course, saying he's "always drinking water and snacking" during his rounds. "When you run out of energy, you're going to play badly."
Varner also talked about alcohol while playing. "I'm a terrible golfer when I drink too much," he said. "A little bit can help loosen you up… when you overdo it, you can start hitting the ball everywhere."
Raise your hand if you know what he's talking about.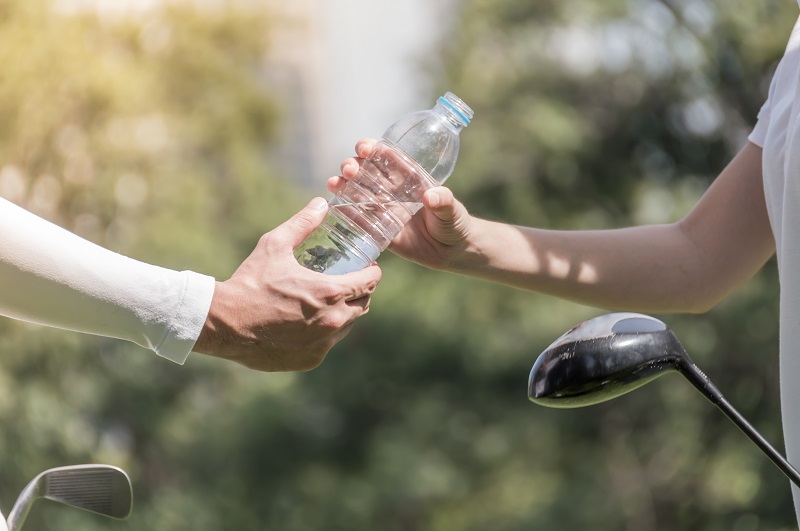 One of the keys to staying hydrated is starting hydrated. If it's a morning round, go ahead and have that cup of coffee you need to start your day. Yes, caffeine can be dehydrating but there's more than enough water in a cup of joe to keep you from drying out. Then be sure to drink cold water throughout your round, add some electrolytes (sodium, calcium, potassium) along the way, and eat smart with fresh fruit, a granola bar, salted nuts, pretzels, etc.
If you absolutely have to hit the harder stuff while playing, don't drink more than one alcoholic drink an hour, and balance it out with water or other non-boozy quaffs of at least 3 ounces per hole. And when you sit down in the 19th Hole for that celebratory cocktail, have some water and/or food first.
Eat and drink smart and you'll play better. And feel better, too.