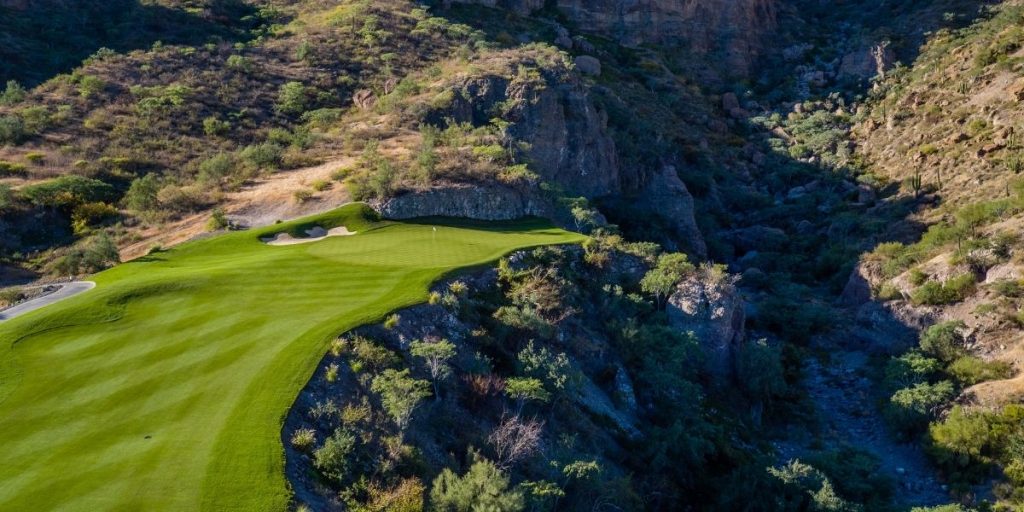 Par Threes That Please
Face it. There's something about playing a par 3 that gets golfers' juices flowing. The possibility of hitting the green and knocking it close—putting the emphasis on accuracy rather than brute strength—offers hope to all levels of players. And then there's the dream of a hole in one! (Which isn't as impossible a dream as many people think: There are an estimated 128,000 witnessed holes-in-one each year.)
TPC Danzante Bay's first par 3 arrives, fittingly, at hole No. 3. Tucked seductively in a canyon, this hole plays along the edge of a deep arroyo and features a bailout area to the left and a drop-off to the right. Plan your shot to go a little long as the green is built up in the back. When you're on the green, lining up your putt, don't forget to take in the view—one of the best on the course—looking back toward the ocean. It might even prove enough to make you smile should you miss your birdie.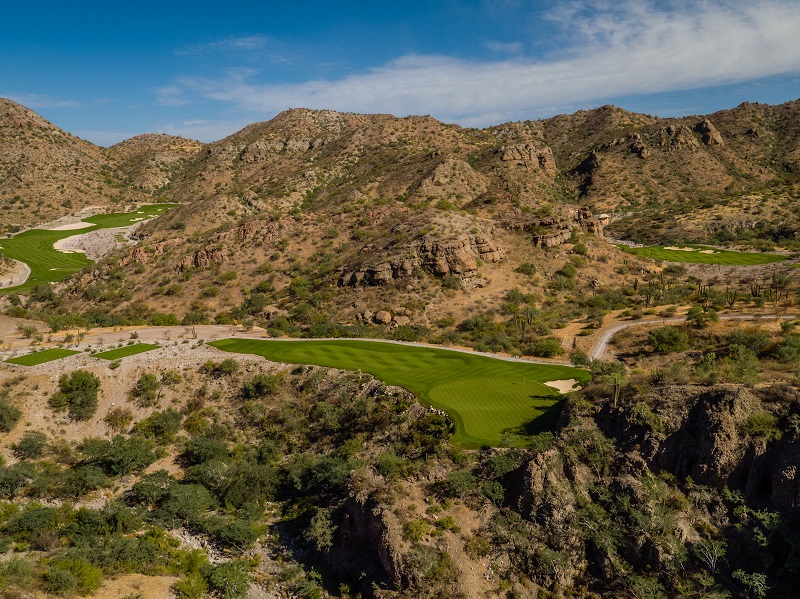 Number 9 is a beautiful drop-shot par-3 that comes back to the clubhouse. Protected by bunkers left and a deep swale right, you need to be very precise with your tee shot.. Matters don't improve much on the green, which is loaded with subtle contours that will confound even the best green-readers.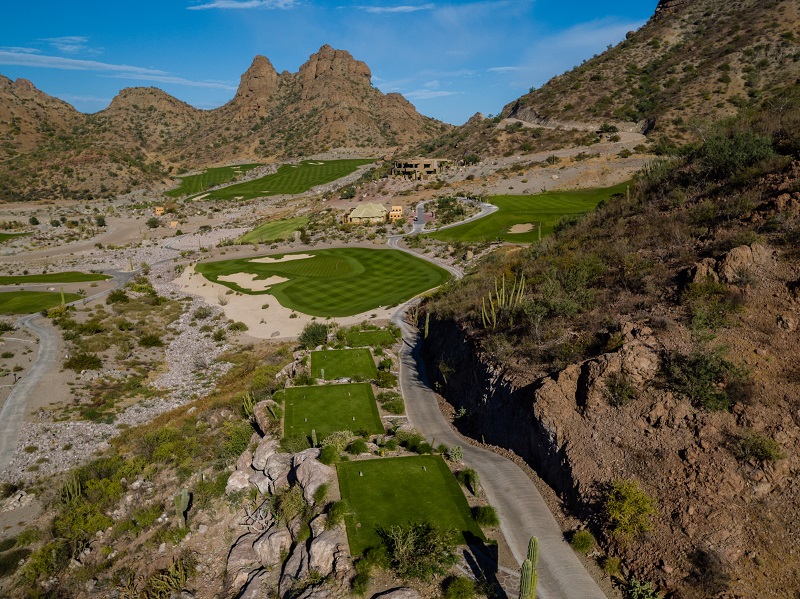 Nestled among the sand dunes, hole 13 dazzles the eye with the Sea of Cortez in the background. And even through its green is large, don't get complacent or your ball could easily end up on the beach.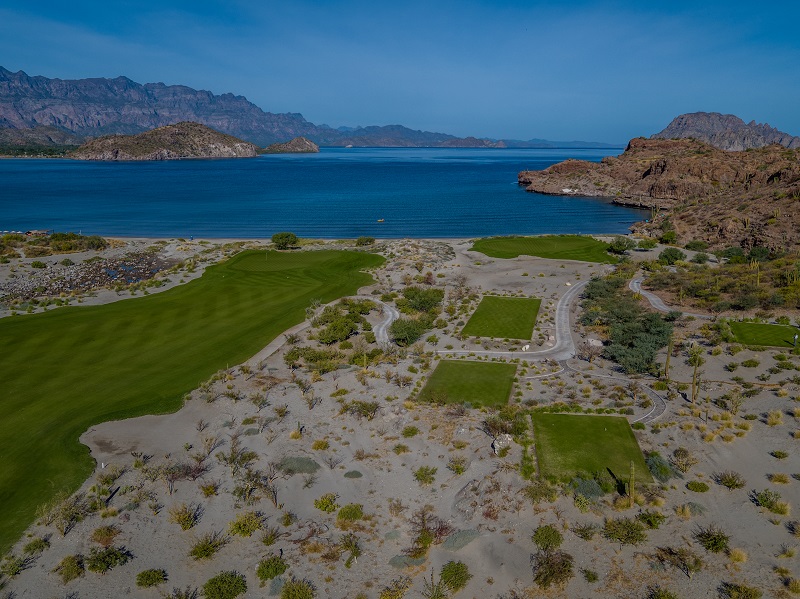 And then there's number 17, what Rees Jones calls a "golf architect's dream." Realizing his dream took seven months to create, the sand-encircled green clinging to a rock outcropping and seeming to hover 250 feet above the Sea of Cortez. Hit the green and your day, perhaps your entire vacation, will be made.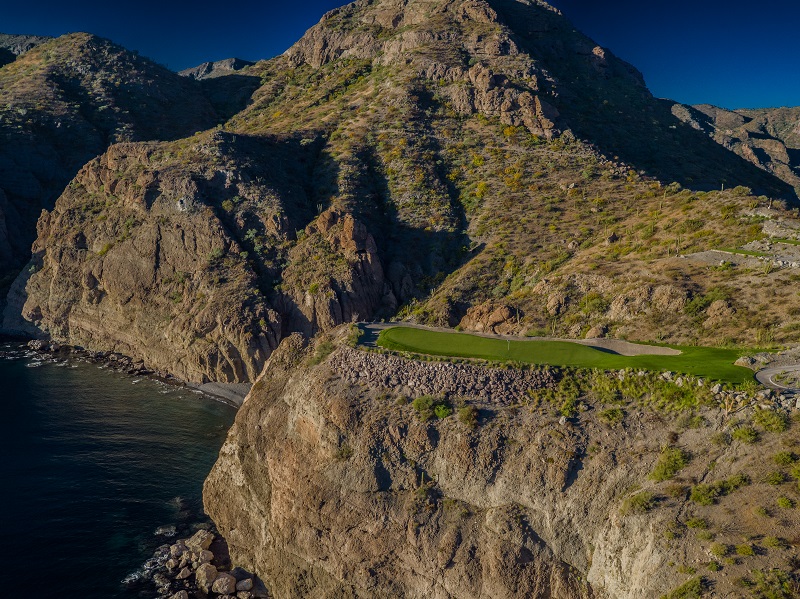 Four short holes, but no simple shots, no guaranteed results. This quartet of the highest quality will test every kind of golfer, but also charm and entertain them. And live among golf memories for years to come.