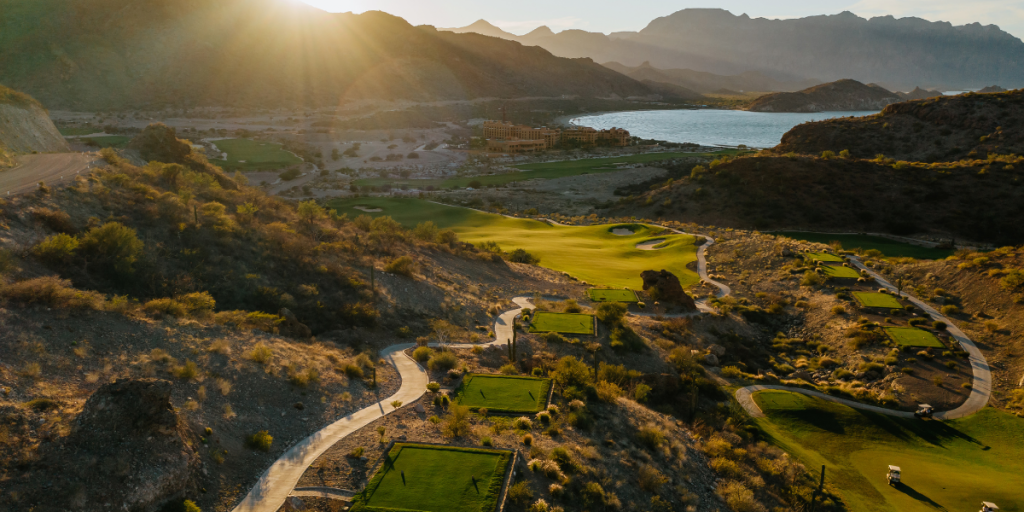 What Does the 'TPC' Stand for Before Danzante Bay?
TPC = Tournament Players Club. What does it mean to be part of the TPC network? Turns out, quite a lot.
The club's exclusive collection of championship-caliber courses began with TPC Sawgrass, the famed Pete Dye design in Ponte Vedra Beach, Fla. that opened in 1980. It is the official home of The Players Championship, one of the most prestigious events on the PGA Tour.
The PGA Tour organizes and administers the biggest competitions in professional golf. It also owns and operates a conglomerate of TPC courses that either have hosted or have been designed to host PGA Tour events. To do so, each property was built by an elite golf architect. TPC courses are known to be technically challenging and naturally beautiful. They're also committed to preserving the environment during course construction, a commitment that continues through course maintenance and operations.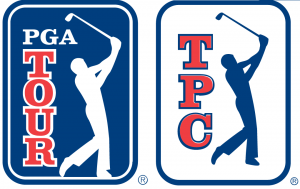 While some golfers are casual participants, others are ardent enthusiasts. For them, the TPC network is their lodestar, their "bucket list" of where to play. But even carefree players enjoy a round of golf on a superior course. Without exception, the TPC venues showcase the best in course design. There are no creampuffs on the list. Each course will test your skills. All are kept in pristine condition. You may not be able to play like a pro at a TPC venue, but you're playing a course that was built to test the best.
Today, the TPC network comprises 32 courses. They all have the TPC title in their name, making it easy to identify which venues maintain the network's high level of standards.
TPC Danzante Bay is the only TPC in Mexico
The majority of the TPC courses are located in the U.S., but there are a few international locations: one in Puerto Rico, one in Toronto, and one in Mexico. Situated on the outskirts of Loreto on the eastern shores of the Baja Peninsula, TPC Danzante Bay is the only TPC course in Mexico. Worth a detour? The answer is a resounding "Yes!"
Here's why. From the Riviera Maya to Los Cabos, Mexico has breathtaking courses with dramatic views of the ocean. But TPC Danzante Bay stands apart from the rest. For starters, legendary course designer Rees Jones had vast amounts of undeveloped land around Loreto to inspire him. The course transitions from mountain canyons to seaside dunes and back again, providing players with sweeping ocean views from start to finish.
TPC courses are known for their amenities, and TPC Danzante Bay delivers here as well. The club has a dedicated practice facility, a pro shop and a clubhouse with a grill and bar. The course is three minutes from Villa del Palmar at the Islands of Loreto, a fabulous resort that gives travelers an ideal place to rest and relax between rounds of golf.

A Par 3 to Rival the Famed 17th at TPC Sawgrass
Like all memorable courses, Danzante Bay showcases a diverse array of golf holes that build in drama and interest as the round progresses. The layout takes players through a variety of settings, including valleys, arroyos, foothills and dunes. In many ways, the course pays homage to how golf originated – at the place where the land meets the sea.
"This is a golf course that both avid and casual golfers will want to travel to play, enjoy and experience," said Jones, noting that with its multiple sets of tees, the layout is playable by any caliber of golfer. "The golf course has open entrances, pockets and sandy areas to capture the ball and keep it from going into the desert. We kept the green contours mild so that the putting surfaces are manageable. People will want to play this course over and over again because the conditions change with the wind."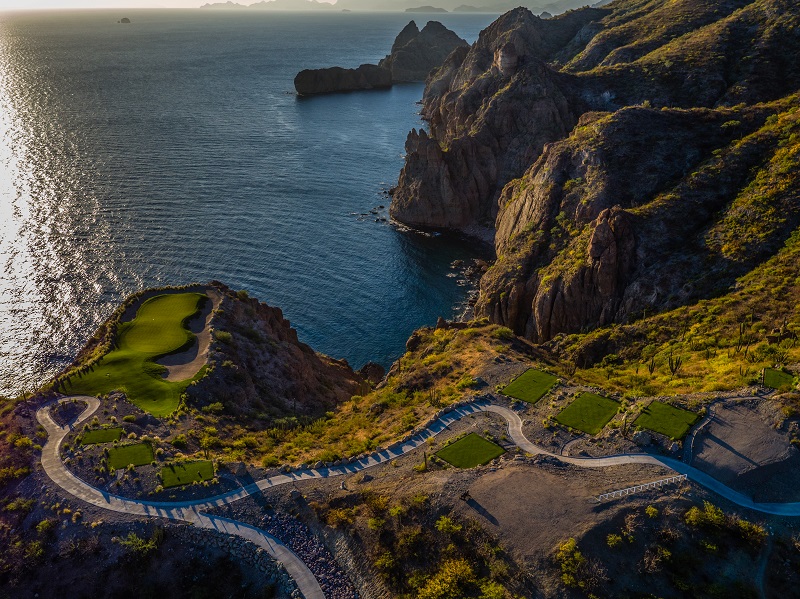 TPC Sawgrass is renowned for the island green at its par-3 17th hole. TPC Danzante Bay has a signature par 3 of its own at No. 17. Rees Jones and Owen Perry, the resort's owner, changed the initial routing to make way for this extraordinary creation, which commands the crest of a rocky peninsula and drops off on three sides to the sea far below. "As spectacular a one-shotter as exists on any course in the world," is how Golf Course Architecture described this epic, one-of-a-kind par 3.
As Jones noted, TPC Danzante Bay has multiple sets of staggered tees. There are six sets, ranging from 7,237 yards (black) to 4,916 yards (red). Check the yardage, course rating and slope rating for each set of markers and match your handicap to the appropriate set. If in doubt, ask the pro shop staff for advice—they can help you make the correct choice. If you're not reaching greens in regulation and not having enough FUN, swallow your pride and move up a set of tees. Golf is more enjoyable when you're putting for pars, not scrambling for bogeys.