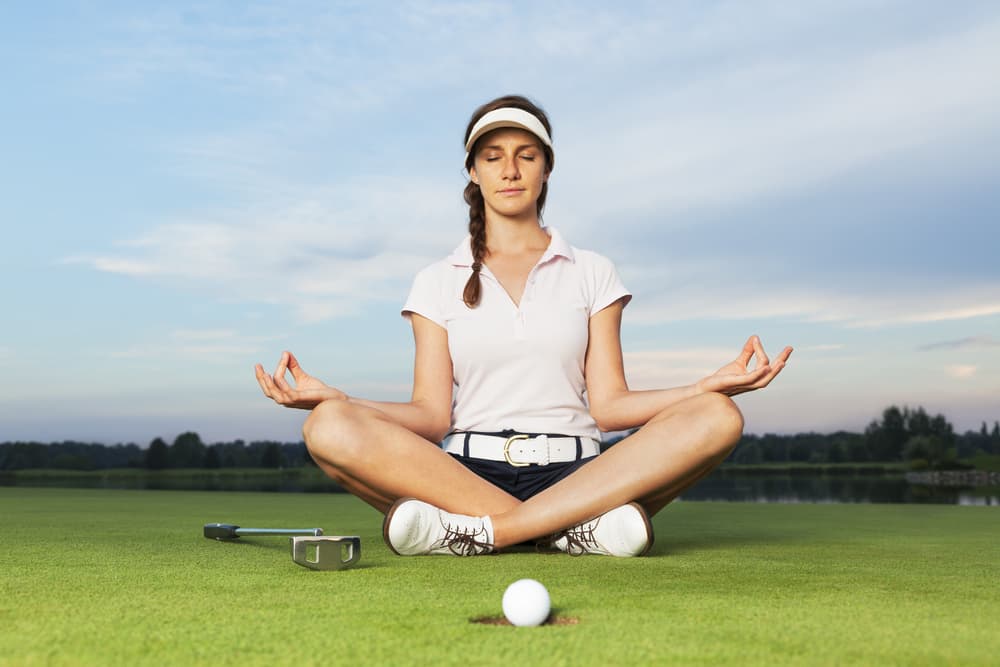 Warming Up To Golf Yoga in Loreto Mexico
Recognizing the word "yoga" petrifies golfers more than someone saying "shank," Emily McMichael came up with "Stretching Into Your Swing" as the name for the gentle, 10-minute practice range warm-up sessions she has created for golfers at TPC Danzante Bay, a Rees Jones Design in Loreto Mexico.
"When you tell golfers that stretching to warm up their spine will improve their swing, they light up," says Emily, who apparently has not forgotten the "spin" skills she used for years as a public relations and brand management professional. "You say 'yoga' and it scares people away."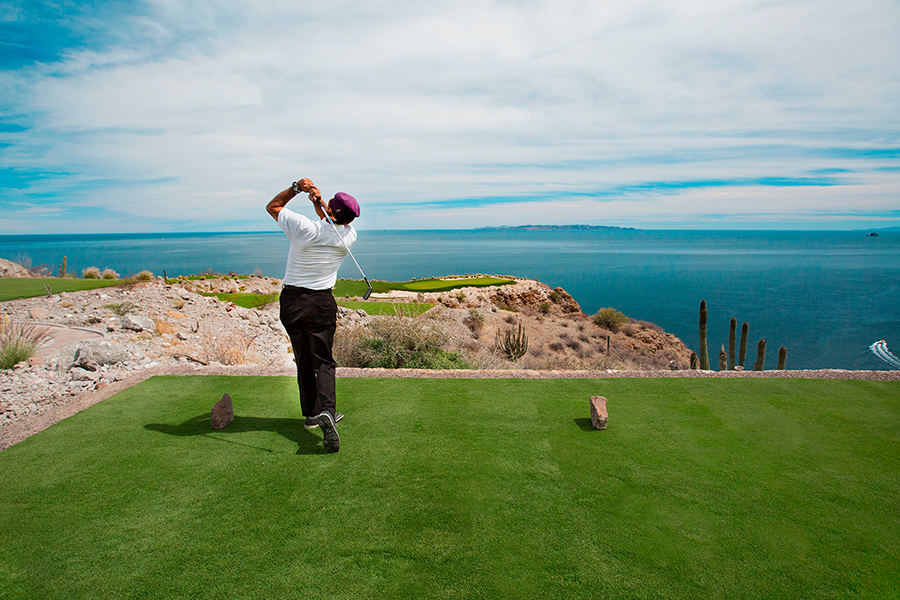 At one of Mexico's most awe-inspiring golf courses, TPC Danzante Bay, golfers have participated in her sessions on the range, and even added Thai massage therapy that she says, "goes hand in hand with golf." The Villa del Palmar Beach & Spa Resort's exquisite Sabila Spa offers Thai, among other types of massages.
"The golf swing and yoga are pretty closely related," Emily notes, "in how you need to be aware of your spine angle, your balance, strength and flexibility, and staying in the moment. All those elements are there in yoga, and in golf."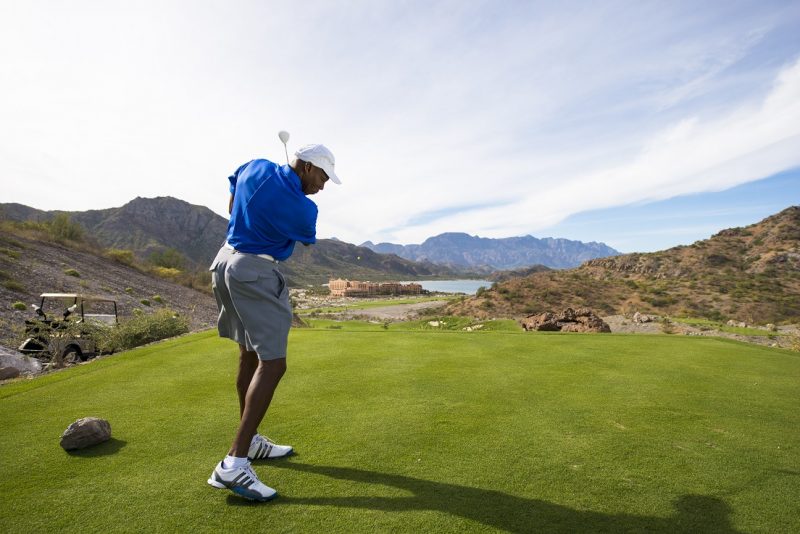 A 5- to 10-minute warmup stretch – don't say "yoga" – can have significant benefit for the shoulders, hips, and spine that golfers are getting ready to put through a repetitive motion for the next four hours.
"Golf is an athletic activity where you stressful movements are continuously repeated," Emily explains. "In any other athletic activity, you make sure you warm up and cool down. But in golf those steps seem to be totally skipped. Golfers just get to the range, pull out a driver, and start swinging."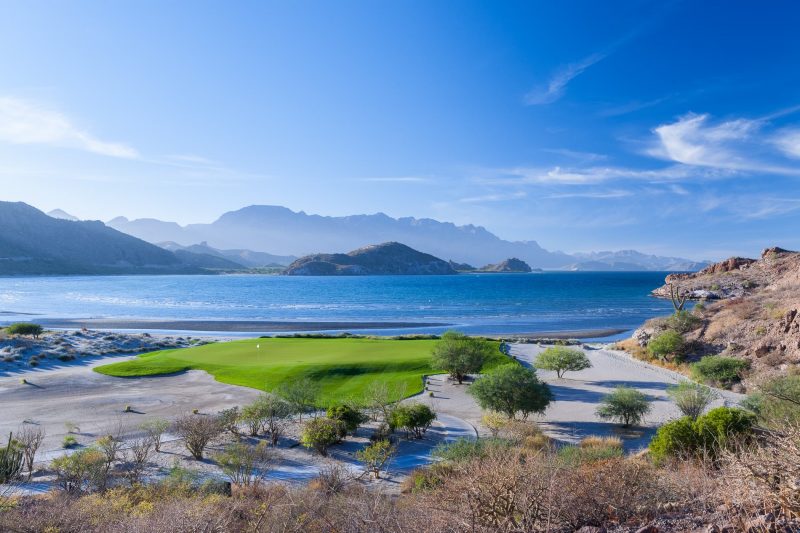 The response to "Stretching Into Your Swing" at TPC Danzante Bay has been nothing short of remarkable. "People who are here on vacation, as well as people in the community have been thrilled with it," says Emily, who travels to Southeast Asia and Australia to teach yoga and massage.
"It's really nice to be able to help people," she says. "After going through these stretches, some of our golfers at TPC Danzante Bay say they are pain-free for the first time in a long time. It has brought me a lot of joy."
Joy is a good word for it.