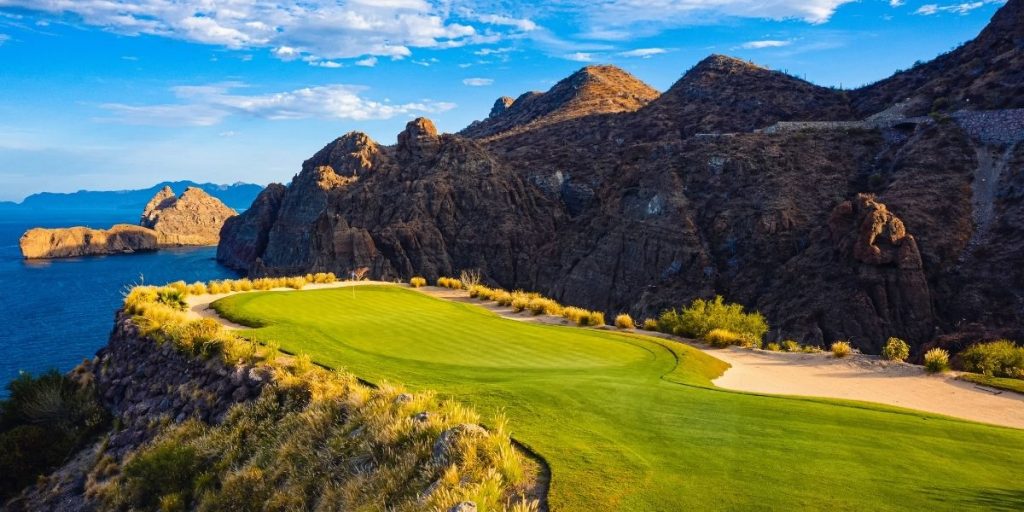 TPC Danzante Bay Extends Relationship With The TPC Network
This week, in the season's unofficial "first major" the best golfers in the world tee off at our sister course, TPC Sawgrass, vying for a $15 million purse.
While the pros have but once a year to try hitting the famous 17th-hole island green, you can come to TPC Danzante Bay whenever you like and try hitting our now-famous "island green in the sky," the 17th hole and, we promise you, one of the most spectacular challenges you'll ever face in golf.
From the Islands of Loreto to Florida and around the glove, courses in the TPC network provide recreational golfers with the unique opportunity to test their skills where the pros do. We're proud to announce that TPC Danzante Bay, the only TPC facility in Mexico, has recently extended its relationship with the TPC Network for five more years.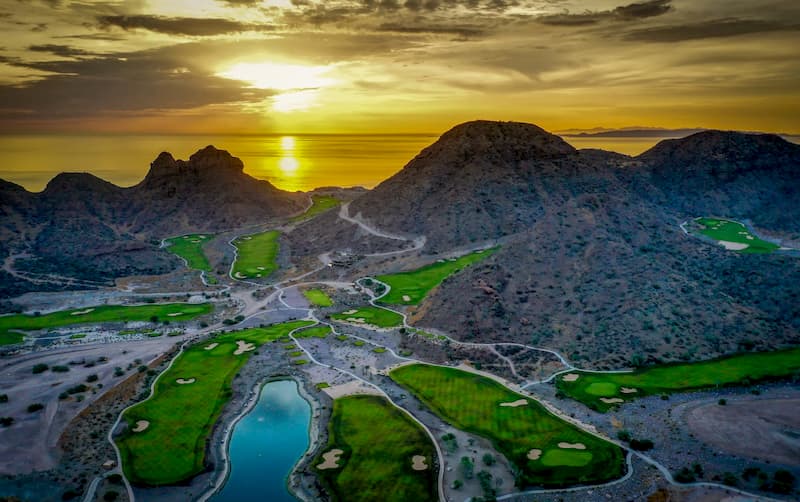 The agreement includes reciprocal access to TPC Network and partner facilities worldwide—including TPC Sawgrass—and exposure and promotional opportunities with PGA TOUR official marketing partners. This includes 30 premier, private, resort, and daily fee golf properties designed by some of golf's most acclaimed architects.
And something new this year, TPC Danzante Bay has joined TPC Vacations, which means it will be easier than ever for you to book "stay and play" golf packages at premier resort destinations like ours.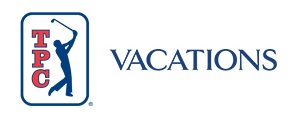 "Our relationship with the TPC Network has placed TPC Danzante Bay on the world's golf stage and definitely on golfers' bucket lists," said Owen Perry, co-founder of The Villa Group, owners of Villa del Palmar Beach Resort & Spa and TPC Danzante Bay. "We look forward to introducing more golfers to our resort through the newly expanded relationship with TPC Vacations."
Since we opened Danzante Bay in 2014 and joined the TPC Network in 2018, our beautiful course has established itself as one of the best in Mexico. Not to brag, but we've been honored with numerous accolades including being named "Mexico's Best Golf Course" by The World Golf Awards and one of the "Top Luxury Golf Courses in the World" by Elite Travel.
Best of all, you don't have to be on the PGA Tour to play here. But rest assured, we'll treat you like a pro.