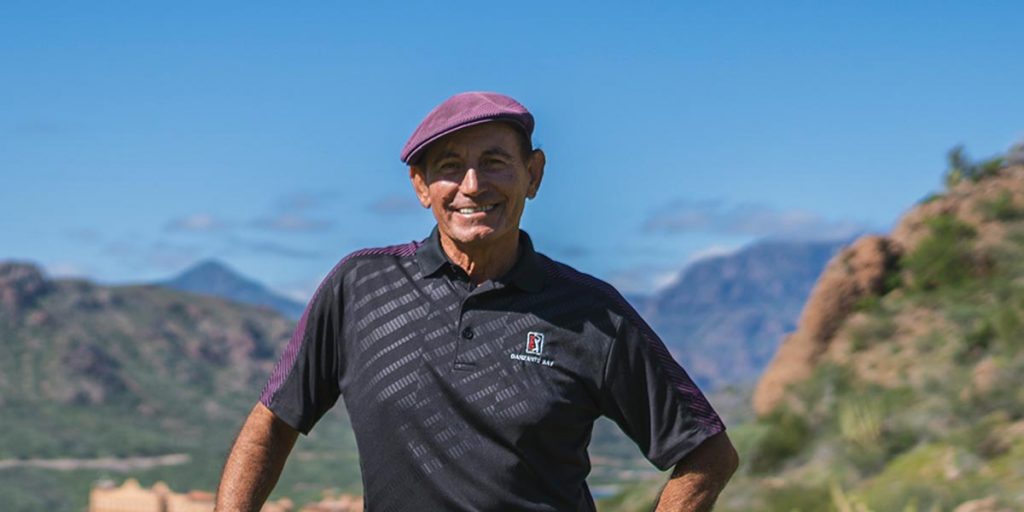 Staff Spotlight: Danny Garcia, Head Golf Professional
Danny Garcia, who joined TPC Danzante Bay in 2016 while the course was still under construction, has an interesting backstory.
Born in Jalisco to a Mexican father and an American mother, Garcia grew up in Ventura, Calif. Somewhat incredibly for someone who later became a golf pro, he didn't take up the game until he was 28 years old.
"The tennis courts were closed one day, so I decided to play nine holes at a local course," he muses. "I consider myself an athlete, but the game didn't come easy. I practiced for a whole month and then did some research. I found out that golf is a gentleman's game, that its roots go back to Scotland. I resigned a nice position that paid well to take a minimum wage job picking up range balls. Three months later, I became an assistant pro and started teaching total beginners. A few months later, I'd picked up some lingo, so I could tell my students the meaning of 'par' and other golf terms."
Garcia progressed quickly. "I've taught guys who've competed on the PGA Tour and amateurs who've gotten college golf scholarships," he says. He also competed successfully on the Golden State Golf Tour in California and played in the 2006 European Senior Tour Qualifying School in Portugal. But he sees himself first and foremast as a teacher, a seasoned golf instructor who's taught celebrities (like boxer Oscar de la Hoya) but is just as happy to help members and guests play better or introduce local kids to the game.
Fast forward to more recent times. Garcia, now 66, had been coaching and mentoring top-ranked junior amateur golfers at a golf academy in Shanghai, China for several years when he decided to take a break in the U.S. and play in a pro-am. This was in 2016. A couple of the amateurs in the foursome were investors in Danzante Bay. They got to talking. Soon after, Garcia ventured to Loreto to have a look at the development.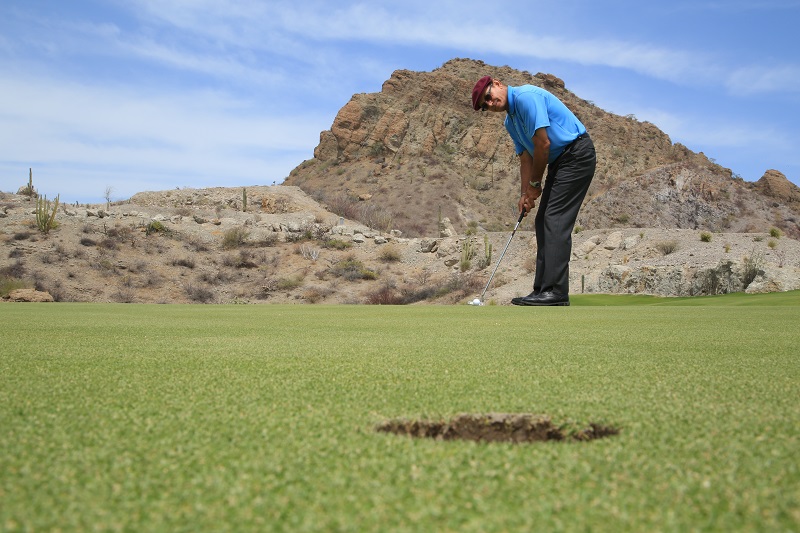 "First of all, nobody knew anything about the sport here," he chuckles. "Five holes were under construction. When six holes were completed and opened, we'd play those six holes three times each to get to 18."
Garcia has a funny story about meeting course designer Rees Jones for the first time. "I asked Mr. Jones if he'd ever built a mountain golf course before," Garcia says. "He named a few. I said I'd never heard of any of them. He was giving me this look, like 'Who the hell are you?' So finally I said, of course I know who you are, you're the son of Robert Trent Jones, you're the U.S. Open 'Doctor' who fixed up all those classic courses for the national championship. I was just having a little fun. We've been good friends ever since."
Watching the course at TPC Danzante Bay get built was an eye-opener for Garcia. "What I learned from Mr. Jones is, 'You lay the golf course on the land so that it flows appropriately.'" He also talked about a few surprises and changes along the way.
"Our most famous hole, the par-3 17th, wasn't on the original routing plan. Because we're in a national marine park, it wasn't even considered. But the owner (Owen Perry) liked the idea, and he had Mr. Jones reroute the course to build that hole."
Garcia believes No. 17, which occupies a slim, rocky peninsula nearly 250 feet above the sea and has been celebrated as one of the most breathtaking par 3's in the world, has overshadowed the rest of the course.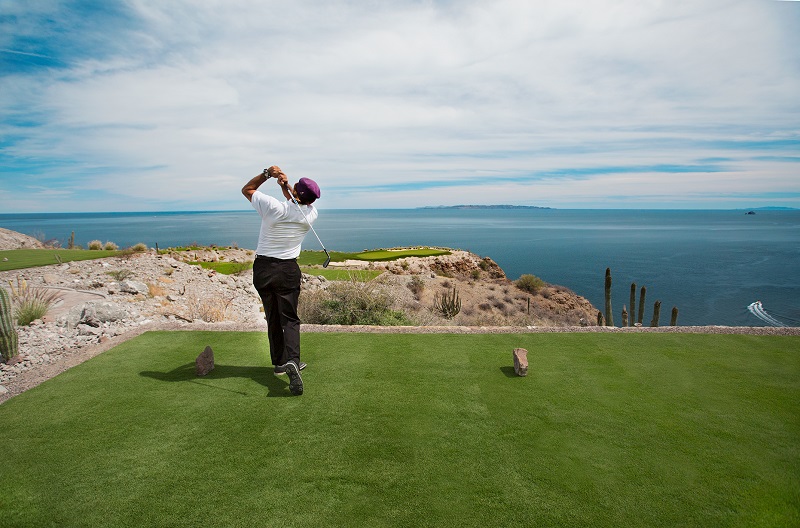 "We have seven or 10 signature holes here," he explains. "The third hole, a par 3, is tucked in a canyon, with the green backdropped by a sheer rock wall. The fifth hole is an insanely beautiful par 5, it proceeds from the mountains to a valley with the Sea of Cortes on the horizon. The 13th hole is a par 3 nestled in sand dunes that roll down to the beach. Each hole at TPC Danzante Bay is unique and has its own character.
"Initially, Mr. Perry only wanted nine holes. Rees told him, 'I don't build nine-hole courses. You have the land for 18 holes.'" The implication, Garcia says, is that serious golfers wouldn't travel to remote Loreto to play a nine-hole course. Given the international acclaim it's received since its debut, it turned out to be a wise decision.
Staff training, Garcia notes, was difficult at first. "There was no golf awareness here," he said. "I had to start from scratch, with etiquette, and move on from there to customer service, golf lingo, range set-up, club repair, tournaments, golf history and proper dress. The golf staff has come a long way. They've all taken to the game. They also caddie and know how to read the greens and help with club selection. The other day I gave them a rule book, because I want them to know about the rules of golf too."
In sum, Sr. Danny Garcia, the pro's pro, is a perfect fit for TPC Danzante Bay.