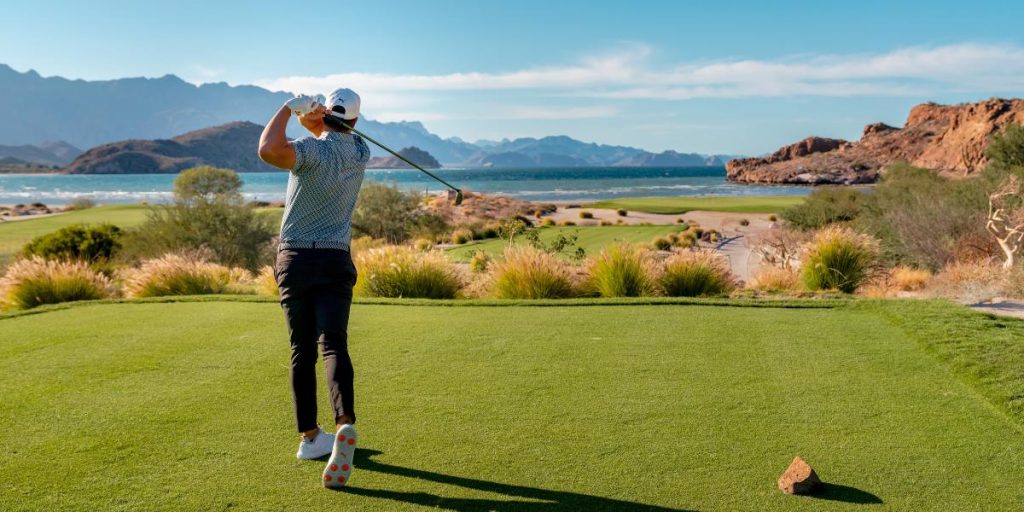 5 New Year's Resolutions for Golfers
It's almost time to pop a cork, blow a horn and ring in 2022!
A New Year invites resolutions. For golfers seeking improvement, it fairly demands them. If you're one of the "Dogged Victims of Inexorable Fate," as writer Dan Jenkins once described forlorn golfers in a book title, it's time turn the page on 2021 and make a fresh start.
Here's a list of suggested resolutions (and inspirations) for novices, experts and everyone in between, regardless of age.
1. Commit to a fitness routine
Focus on exercises to increase core strength and improve flexibility. You'll boost swing speed and stamina and decrease the chance of injury. This is a long-range resolution that will pay handsome dividends as you get older. A proper fitness regimen will enable you to play golf, the "game for a lifetime," reasonably well.

2. Lower your handicap
Golf is the most quantifiable of sports. While just a number, your handicap is a tattoo that tells the story of your golfing success—or not. What most players really want, in addition to long straight drives, crisp iron shots and lots of holed putts, is a lower handicap. For serious golfers seeking to maintain (or attain) a single-digit handicap, it's the ultimate resolution. Find ways to improve, whether it's a dedicated practice routine or a golf lesson (see below).

3. Take a lesson
Struggling with the same old swing issues? Lacking consistency? Squandering strokes because your short game isn't up to snuff? Head pro Danny Garcia and his staff can get you back on track. Plus, the practice facility at TPC Danzante Bay is an inspiring place to improve your game. And refer to resolution No. 1: a golf pro cannot teach what your body cannot do. Get as fit as you can in advance of the lesson.

4. Play more golf
How many rounds did you play in 2020? If it was fewer than 20, why not double it in the New Year? All that fresh air to enjoy without a mask—what's holding you back?

5. Have fun
OK, we all know the hard-boiled quip of famous Scottish course designer Donald Ross: "Those who play golf for fun soon get over it." But golf is a game, after all. At TPC Danzante Bay, it's played in a spectacular desert-meets-ocean setting walled in by the Sierra de la Giganta mountains. Your view during the round is an exquisite marine sanctuary. Take it all in. Smile more. Enjoy every minute of the subtropical paradise that is Loreto. With a more carefree approach, who knows, you might even play better.