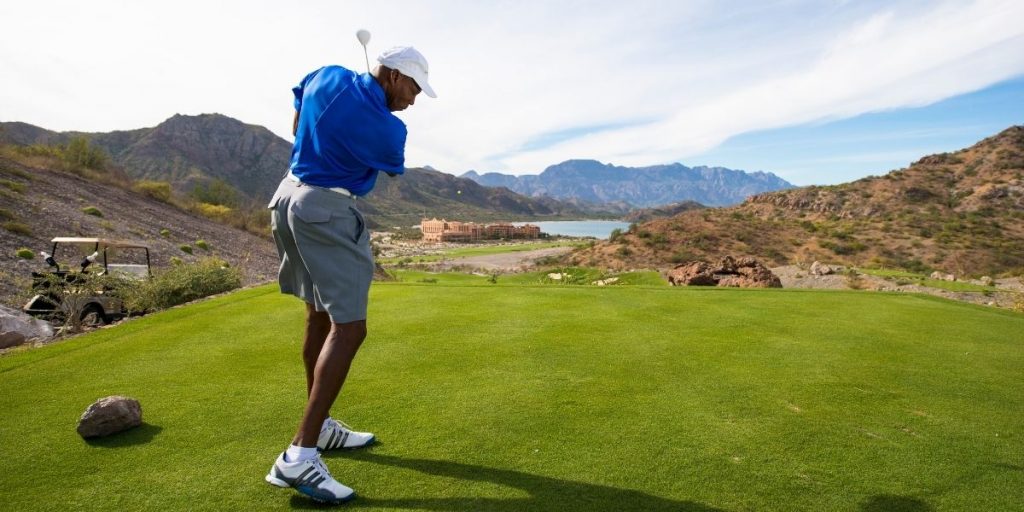 8 Common Sense Pledges for 2022
Could it be that the suggested New Year's golf resolutions aren't working? After all, they were posted in December, 2021. A lifetime ago in a golfer's fragile existence, given how much a player's performance can vary from one round to the next. This is especially true at TPC Danzante Bay, which offers a firm but fair test but can be quite challenging on any given day.
Try these common sense tips for 2022. Immediate improvement and lower scores are yours for the asking.
1. Practice more short putts
The stats back it up—80's shooters gain more than half a shot over 90's shooters simply by making more putts inside 10 feet. Here's a drill that's a proven confidence builder. Start with four balls on the practice putting green. Place each one at a different compass point three feet from the hole. When you can consistently make all four putts, try the same drill from four feet. And so on.
2. Stay in play off the tee
Forget the fairway itself, although the short grass is of course your desired destination. If you tend to be wild off the tee (probably from swinging too hard and trying for too much distance), scale it back. Swing within yourself. Focus on keeping it between the goalposts. The rough is fine. At least the ball can be found and advanced. Hooking or slicing your tee shot into the rocks or desert is self-defeating.

3. Aim for the middle of more greens
This year, forget the pin and aim for the fat part of the green. Even the best players in the world adopt this tactic if a pin is tucked behind a deep bunker or a water hazard. Be prudent. Play the percentages. Taking a safer approach into greens is golf's version of addition by subtraction.
4. Work on your wedges
Spend some time on the range with your wedges and a rangefinder. Write down your results. You need to know how far you hit your scoring clubs. Knowledge is power. Removing the guesswork will boost your confidence. The result will be more accurate and more hole-high approach shots—and more birdie chances.

5. Fix your fundamentals
Make sure your grip, stance and posture are in good form. Use a mirror at home to check. And if you haven't already, invest in a pair of alignment sticks and use them at the range to make sure your shoulders, hips and feet are square to the target line. Good players focus primarily on two things: tempo and alignment.
6. Get fit
We covered physical fitness last time. This fitness relates to equipment. You can gain distance by acquiring a driver that's actually fit to your swing. Visit a reputable equipment fitter. You'll gain the easiest 10 yards of your life without any uncomfortable swing changes. And if you're struggling with your putting, getting fit for a putter can also work wonders.

7. Improve your balance
When it comes to the full swing, Tour pros talk about two things: balance and stability. They're two of the more underrated aspects of the golf swing. You'll rarely see a pro out of balance at the conclusion of his (or her) swing. Devote 2022 to improving your balance as well as your stability. You may be pleasantly surprised by the results.
8. Play faster
For everyone's sake, do your part to speed up the pace of play at TPC Danzante Bay. Take fewer practice swings. No reason to prowl the green and study your putt from every angle. And be ready to fire away when it's your turn to hit. These simple steps will make you better company on the course. Odds are they will make you a better player, too.