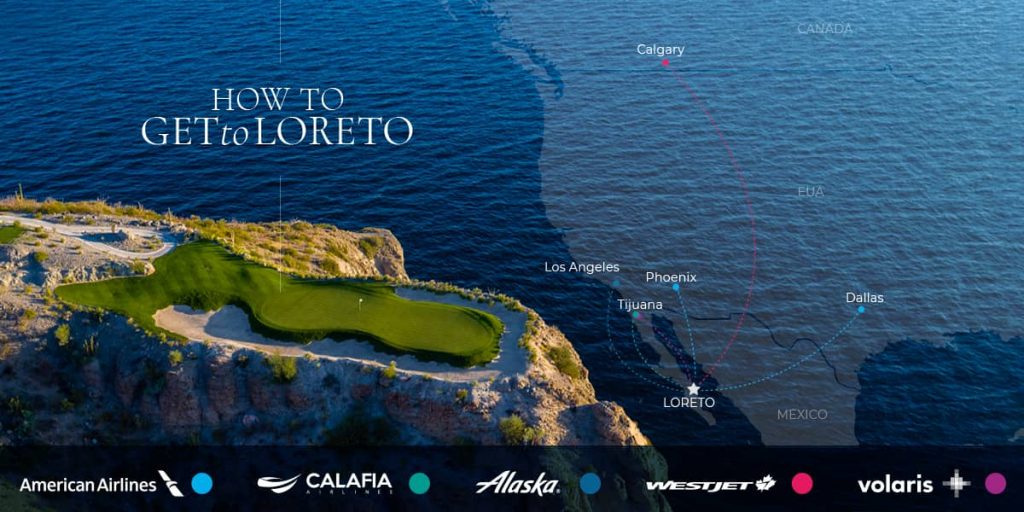 New Flights Expand Access to the Islands of Loreto
Alaska Airlines, Volaris Make it Easier to Escape to Villa del Palmar Beach Resort & Spa and TPC Danzante Bay golf course.
LORETO, Baja California Sur, Mexico (Feb. 18, 2020) — The Islands of Loreto continue to grow in popularity as a prime travel destination, and airlines are responding to the demand. Both Alaska Airlines and Volaris are adding new flights to Loreto International Airport (LTO), providing more options than ever to visit Loreto and Villa del Palmar Beach Resort & Spa, located on the eastern side of the Baja Peninsula along the beautiful Sea of Cortez.
Alaska Airlines, which already has non-stop flights to Loreto from Los Angeles International Airport (LAX) and connections throughout their network, has added a second Saturday flight through April. The two-hour flights leave LAX at 11:55 a.m. and at 2:35 p.m. PT. Those returning to Los Angeles from Loreto will have the option of departing at 2:05 or 5:40 p.m. MT.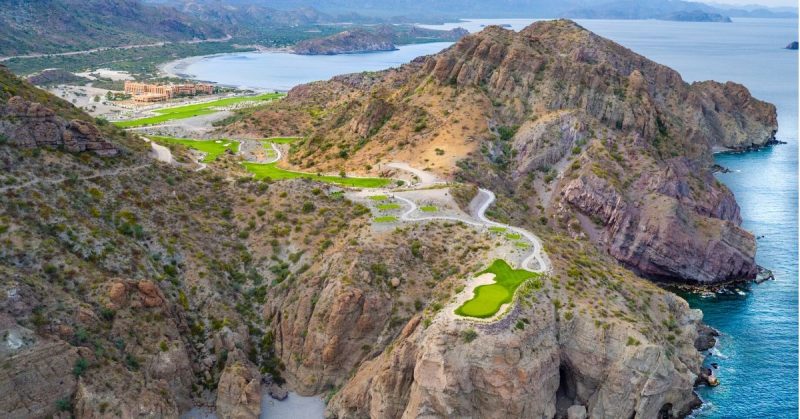 Volaris is also expanding its options to and from Loreto, effective April 6. Its brand-new Monday route is a one-hour, 40-minute flight from Tijuana International Airport (TIJ), which departs at 1:16 p.m and brings the total to three flights per week. The Monday return flight to Tijuana departs at 4:27 p.m. Volaris already offers Tuesday and Saturday flights.
*NEW – American Airlines is now offering direct flights to Loreto through the Dallas Fort-Worth and Phoenix airports.
Other airlines flying into Loreto include Calafia Airlines from both Tijuana and La Paz International Airport (LAP), and WestJet Airlines from Calgary International Airport (YYC).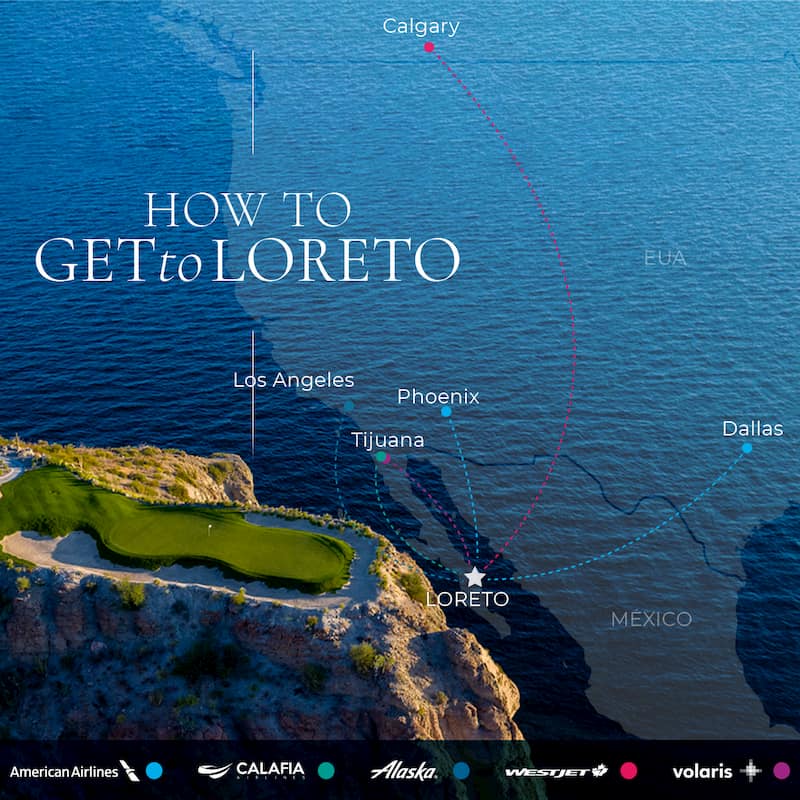 From San Diego, visitors flying on Volaris and Calafia can use the Cross Border Xpress (CBX), a pedestrian skybridge that conveniently connects to the Tijuana airport. Travelers literally walk across the bridge into Mexico where they go through Mexican customs and immigration. From that point, they are domestic Mexican passengers and do not have to go through the process again upon arrival in Loreto.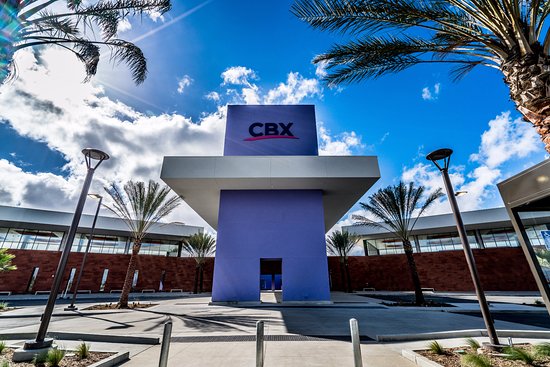 Villa del Palmar Beach Resort & Spa at the Islands of Loreto features 4,447 unspoiled acres along one of the most breathtaking spots in the hemisphere, including stunning views of the Sea of Cortez and Sierra de la Giganta Mountain Range. The resort offers world-class golf (TPC Danzante Bay), a state-of-the-art spa, three outstanding restaurants, five swimming pools, beautiful beaches, tennis courts, miles of hiking trails, glass-bottomed kayaks, sport fishing, and much more.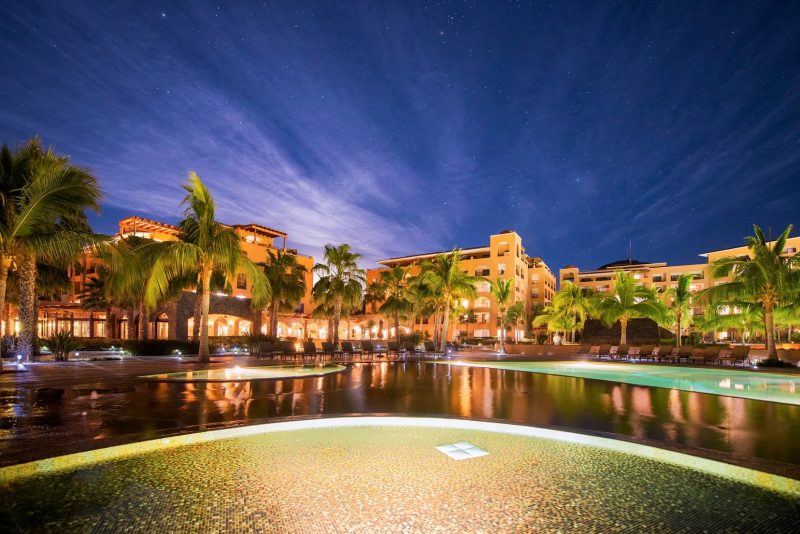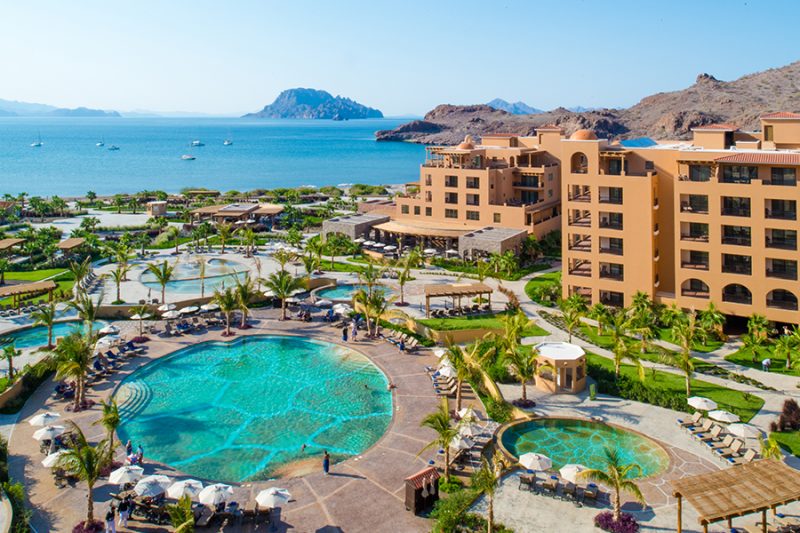 For more details about the resort, visit www.villadelpalmarloreto.com, call (800) 790-4187, or email reservaciones.vdpl@vgloreto.com.
For additional information about how to get to Loreto, visit https://villadelpalmarloreto.com/getting-here.