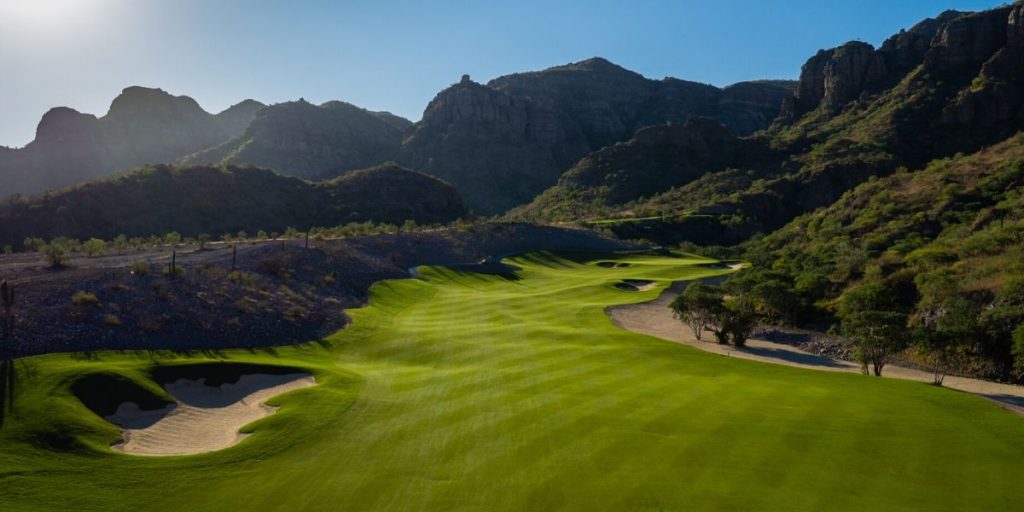 Just What Are You Walking On At TPC Danzante Bay?
The rapid rise in new golf courses in Mexico and the Caribbean over the last two decades, including TPC Danzante Bay, would not be possible without a relatively new turfgrass called Paspalum. Introduced to the golf industry in the 1990s by University of Georgia professor and turfgrass breeder Dr. R.R. Duncan Paspalum has largely replaced Bermudagrass and other traditional golf grasses in warmer climates because of its ability to tolerate high concentrations of salt and heat. It also requires much less fertilizer, nitrogen, and water than Bermudagrass, making it the choice of many tropical golf courses.
More than that, Paspalum boasts a pleasing deep blue-green color along with exceptional tolerance to wear and tear: It resists disease and recovers nicely from divots and other forms of golf abuse, meaning it looks every bit as good on August 1 as it does on March 1.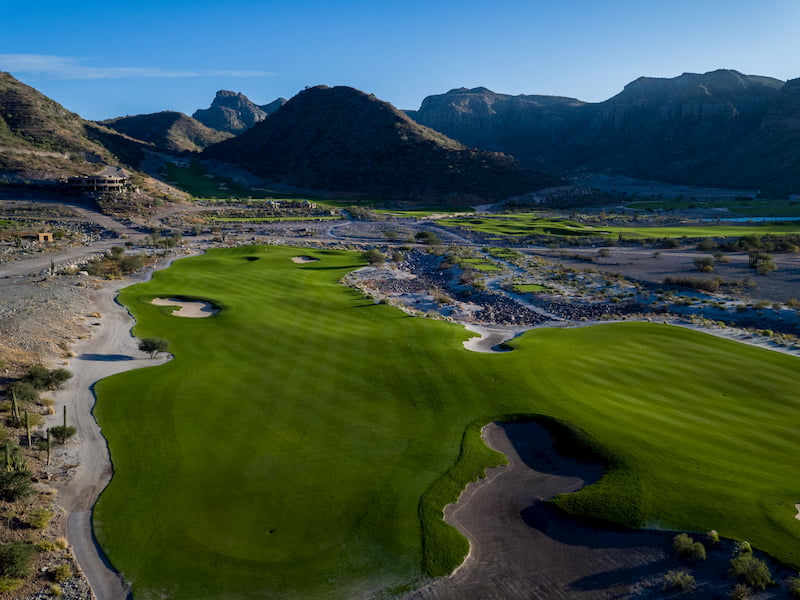 At TPC Danzante Bay, we also love how the lush green carpet contrasts so vividly with the ever-changing palette of the desert, mountains, and the Sea of Cortez, making the already stunning panoramas of the ocean, Islands of Loreto, and Sierra de la Giganta mountains that much more unforgettable.
"SeaDwarf Paspalum has numerous advantages that makes it well suited for the golf turf at Danzante Bay," said renowned golf architect Rees Jones, who designed our course. "The grass is very salt tolerant and holds its vivid green color throughout the year, even with low water usage. It thrives in the heat of the desert and the climate at Danzante Bay does not get cold enough to slow its growth significantly."
Among other advantages, Paspalum grows well on hard, compact, sand-based soils like those at TPC Danzante Bay and other seaside courses. It also does well in the shade, can handle drought, and is easy to maintain, thriving here with the water produced by a recently upgraded, reverse-osmosis desalination plant.
"Being located in a protected marine park, we adhere to stringent environmental rules," said Owen Perry, owner and president of Villa Group, the resort's developer. "We gladly accept the challenge, because we feel that is going to keep the Islands of Loreto unique."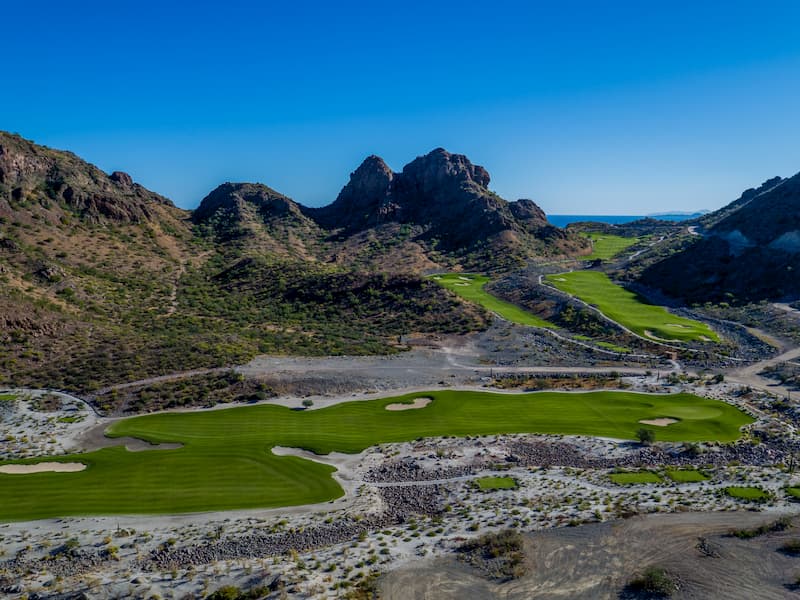 You'll find two strains of Paspalum at TPC Danzante Bay: SeaDwarf Paspalum is used on the greens, tees, and fairways; and Seaspray Paspalum makes up the rough. SeaDwarf Paspalum can be cut at a wide range of heights, making it ideal for greens and fairways. Green speeds at TPC Danzante Bay typically run between 9 and 9.5 on the stimpmeter, although they could easily run up to championship-quality speeds of 10.5 or higher, according to TPC Danzante Bay course superintendent Hector Rodriguez.
TPC Danzante Bay is in good company with its use of Paspalum. This warm-weather "super grass" also can be found on the Olympic Golf Course in Rio de Janeiro, Brazil; The Ocean Course at Kiawah Island, South Carolina; and the Teeth of the Dog course at Casa de Campo Resort in the Dominican Republic, along with many, many other golf hot spots.