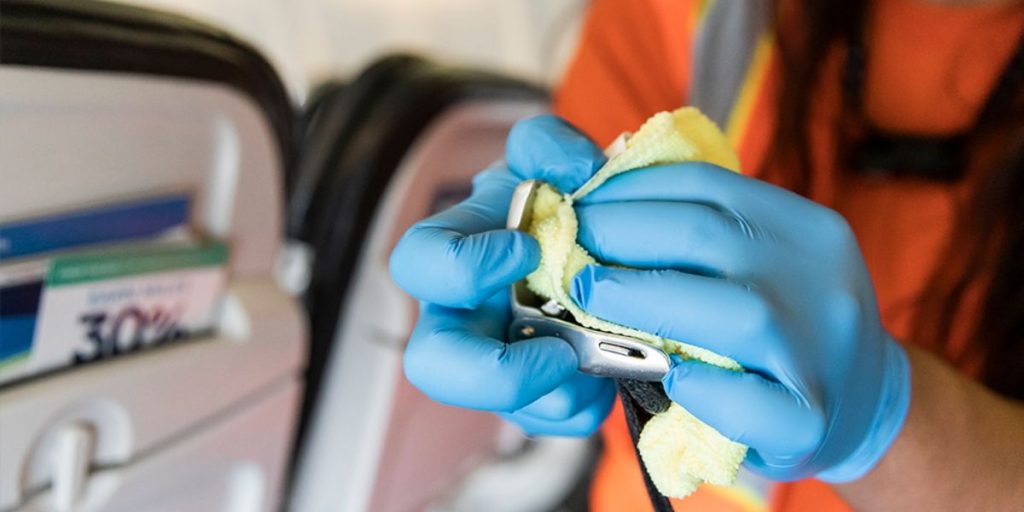 Airlines Prepare for Flights to Loreto Mexico after COVID-19
As many countries around the world have passed the peak of the coronavirus pandemic, cities are preparing to reopen for travel. Because travel to Loreto Mexico was suspended early as a precautionary measure, the city is ready to welcome travelers back to paradise. While some choose to drive down the Baja Peninsula to see the Islands of Loreto, most visitors travel to Loreto Mexico by plane. Because of COVID-19 still poses a threat, airlines flying to Loreto Mexico are making changes that prioritize sanitation and safety so that guests can safely escape to the sunny shores along the Sea of Cortez.
The safety of travelers is the main priority for airlines, and there have been some common changes to all airlines. Since COVID-19 began to spread, airlines have been changing their cancellation policies to be more generous towards travelers, helping them reschedule or refund their trips. Airlines have also increased their sanitation processes, focusing on frequently touched surfaces and using hospital-grade disinfectants to kill off any viruses. Before boarding your flight, you'll also be asked to hold out your boarding pass, allowing gate agents to scan your ticket without having to touch it. Individual airlines are also making changes to their policies to decrease contact between travelers and employees and to increase sanitation.
Delta Airlines
Delta Airlines is committed to helping travelers practice social distancing wherever they go, and for that reason, the airline will be adjusting seating to keep space between people who aren't traveling together. Because of this, automatic upgrades have been paused so that the company can closely monitor spacing throughout the cabin. In addition to increased and detailed sanitation cleaning, these steps on flights to Loreto Mexico are based on the best policies for stopping the spread of COVID-19.

Alaska Airlines
Alaska Airlines is one of the main airlines flying to Loreto Mexico, and as a provider of international flights, the company is keeping up on the latest coronavirus safety pressures by temporarily closing lounges, suspending towel service in first class, and decreasing their flight schedule. For those on Alaska Airlines flights to Loreto Mexico, the company will be strategically keeping seats open between travelers and only offering prepackaged food and drinks. By making strict changes to operations, Alaska Airlines is prioritizing customer safety while still helping travelers visit the Islands of Loreto.
Volaris
Before boarding Volaris flights to Loreto Mexico, passengers are required by the Mexican Civil Aviation Authority to complete a health form, and if you've been in a coronavirus hotspot in the last 14 days, you'll need a doctor's note to travel to Loreto Mexico. In addition to many of the other steps taken by airlines for social distancing and sanitizing, Volaris will also be providing antibacterial hand gel before, during, and after your flight, keeping you, other travelers, and employees safe.
Aeromexico
Like many other airlines, Aeromexico is making it easier to change flights due to the coronavirus, and the company is increasing its sanitation policies and doing health screenings before and during flights. If a passenger is presenting symptoms of the virus while they travel to Loreto Mexico or any other destination, health authorities will be notified and the appropriate protocols will be followed.
Calafia Airlines
Calafia Airlines is one of the smaller national airlines flying to Loreto Mexico, and they're implementing as many changes as the other airline companies. The company is following WHO protocols for disinfecting their planes and providing travelers with antibacterial hand gel and wipes for luggage.
WestJet
In addition to many of the common steps airlines are taking to provide sanitary flights with distance between passengers, WestJet has suspended all their international flights. This airline usually only flies to the Islands of Loreto during the winter, and hopefully by then, the airline will be able to resume their flights to Mexico while following international safety standards.
American Airlines
American Airlines is amping up their cleaning process and giving international flights an extra 30 minutes on the ground to go through a strict sanitation checklist. With lounges closed and social distancing onboard, the airline is making customer safety their number one priority. While pets will no longer be able to be checked on flights with you on American Airlines, they can fly in cabin if they meet the requirements.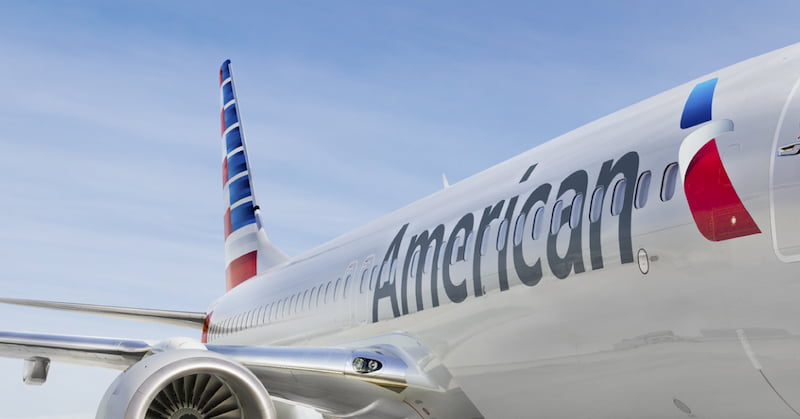 United Airlines
United Airlines is cutting back by 90% on their international flights in order to help keep employees and travelers around the world safe, but with key routes still open, they're helping customers get where they need to be. In addition to increased sanitization processes and changing to in-flight services, the airline is offering free flights to medical volunteers.
Air Canada
In addition to assigning passengers to seats with spaces between them and other travelers, Air Canada is recommending that all passengers wear face masks while traveling. With High Efficiency Particulate Air (HEPA) onboard and hospital-grade disinfectants used between flights, the company is prioritizing the safety of travelers. The staff is also prepared to spot symptoms of the virus and respond with appropriate protocol.
While these changes may affect your travel plans, most of them are subtle but important details that protect both you and employees, and even though they may hurt the companies' profits, public safety is the top priority during the coronavirus outbreak. With these changes to airline policies and procedures, travelers can once again enjoy jetting off to Loreto Mexico.