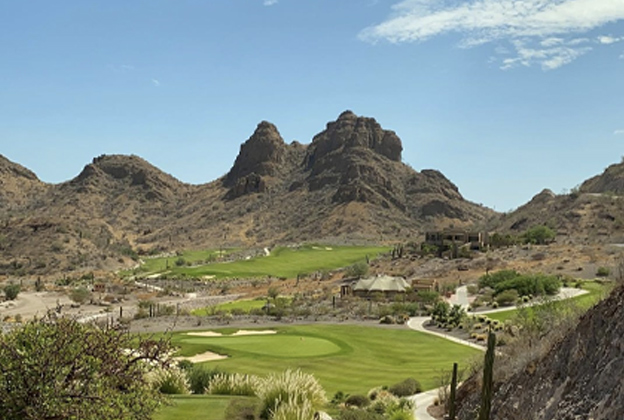 Guests Spread the Word about Mexico's Best Golf Course
Our guests are so enamored with their TPC Danzante Bay golf experiences, they eagerly post their photos on social media to spread the word about Mexico's Best Golf Course (2019, 2020). Coming from near and far, by land or by sea, golfers are finding a way to reach Loreto and check-in at Villa del Palmar Beach Resort & Spa at the Islands of Loreto.
Exquisite blue skies and breathtaking Sea of Cortez views are topped only by TPC Danzante Bay's well-conditioned fairways and smooth, fast putting greens. Even our driving range gets some visual exposure, with ample space for warm-up and practice.
Our golf course in Loreto, Mexico has captured the imagination of the golf world and undoubtedly, more memories are yet to be made as 2021 unfolds.
With American Airlines joining the lineup of carriers scheduling flights in and out of Loreto International Airport (LTO), travelers can now enjoy direct flights to this destination from Phoenix (PHX) no fewer than four times every week, as well as weekly flights from Dallas (DFW).
Combine American's flight service with Alaska Airlines' regular schedule from LAX and three other airlines — Calafia (Tijuana, La Paz, Hermosillo), Volaris (Tijuana) and Westjet (Calgary) — experiencing Loreto and all it has to offer is closer than ever. Loreto International Airport also offers a private aviation terminal if you opt to arrive in style.
Since a picture is worth a thousand words, here are some of our favorites from 2020.