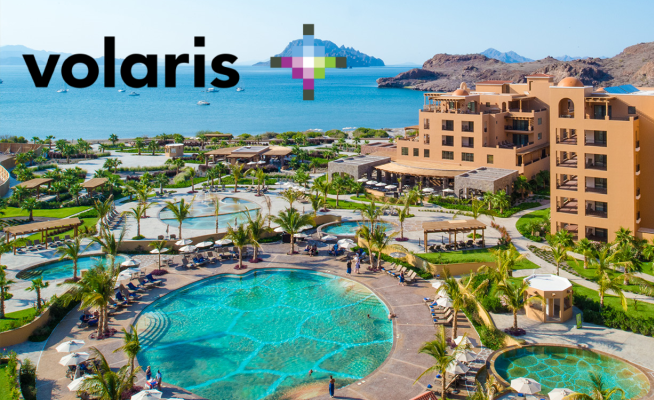 Getting to The Islands of Loreto Just Got Easier
Volaris adds twice-weekly jet flights from Tijuana starting in March; Daily service from Los Angeles is available from Alaska Airlines now.
Mexico's beautiful Islands of Loreto and the destination's luxurious Villa del Palmar Beach Resort & Spa at The Islands of Loreto are closer than ever, with airline service to the area increasing with the location's growing popularity.
Volaris, the second-largest airline in Mexico, will offer jet flights on Airbus A320's from Tijuana to the Islands of Loreto (LTO) on Tuesdays and Saturdays beginning March 2 and departing at 9:15 a.m.
Currently, Alaska Airlines flies daily between Los Angeles (LAX) and Loreto, service that continues through the end of April. From April 28-June 5, Alaska offers five-day-a-week service, and from June 6-August 12, four-day-a-week service. In late fall, more frequent service resumes.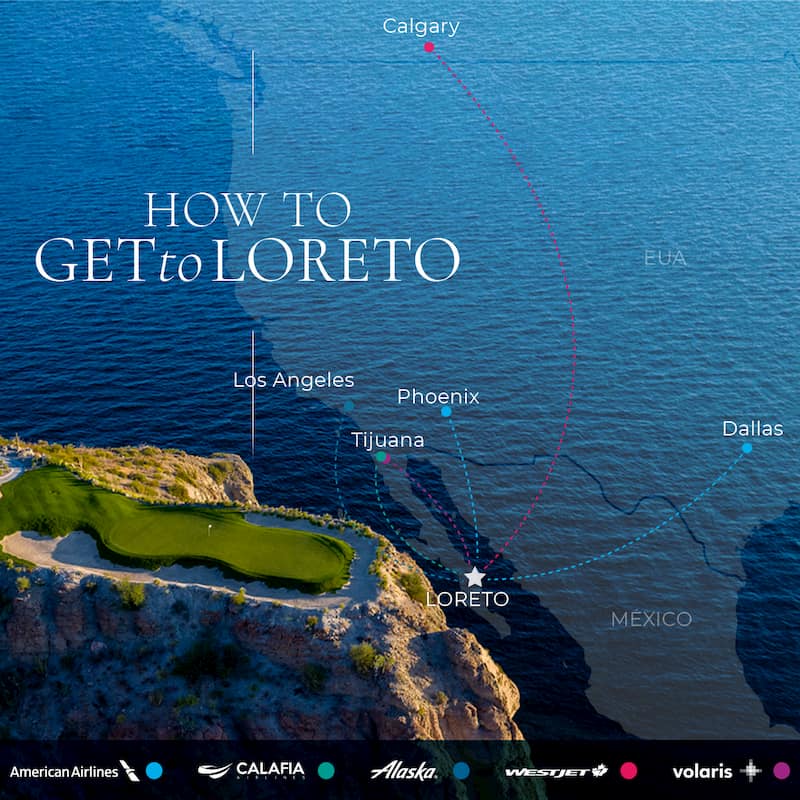 NEW – Starting on December 19, 2020 American Airlines will offer direct flights to Loreto through the Dallas Fort-Worth and Phoenix airports.
These options are in addition to the existing Calafia Airlines service on Tuesday and Saturday afternoons from Guadalajara (GLD) to Loreto (LTO) with a brief stop at Los Cabos International Airport (SJD). The flights leave GLD at 1:35 p.m. and arrive at LTO at 3:40 p.m. For passengers departing LTO, the twin-engine regional jet will return to Tijuana International Airport (TIJ), leaving Tuesdays and Saturdays at 4 p.m.
The Cross Border Xpress (CBX), the first bi-national skybridge connecting the U.S. (San Diego) and Mexico, is an easy way for Southern Californians to literally walk into the Tijuana International Airport to access the Volaris and Air Calafia flights.
LTO is also served seasonally from Calgary International Airport (YYC) by WestJet Airlines.
"This expanding air service is validation of the efforts made by so many in promoting Loreto and its attractions," explained Owen Perry, Co-Founder of Villa Group and Villa del Palmar Beach Resort & Spa at the Islands of Loreto. "The lovely town, a wide array of outdoor activities, world-class fishing and a relaxing lifestyle are draws to the area. Alaska Airline, Aerocalifia, and now Volaris recognize Loreto's appeal and want to help share it with visitors from around the world."
DIRECT FLIGHTS TO LORETO, MEXICO
AIRLINE
ROUTE
Alaska Airlines
Los Angeles – Loreto | Loreto – Los Angeles
American Airlines
Dallas – Loreto | Loreto – Dallas

Phoenix – Loreto | Loreto – Phoenix

Calafia Airlines
Tijuana – Loreto | Loreto – Tijuana

La Paz – Loreto | Loreto – La Paz

Hermosillo – Loreto | Loreto – Hermosillo

Volaris
Tijuana – Loreto | Loreto – Tijuana
Westjet
Calgary – Loreto | Loreto – Tijuana
FLIGHT SCHEDULE TO LORETO MEXICO, CLICK HERE.
Villa del Palmar Beach Resort & Spa at the Islands of Loreto is a Villa Group property that features 4,447 acres of unspoiled beauty along one of the most breathtaking spots in the hemisphere, including stunning views of the Sea of Cortez and Sierra de la Giganta Mountain Range. The resort offers world-class golf, the state-of-the-art Sabila Spa, three outstanding restaurants, five swimming pools, beautiful beaches, tennis courts, miles of hiking trails, kayaks, and sport fishing.
Start planning your vacations to Loreto Mexico, call at 1 800 790-4187, or click here to find Loreto Hotel Packages and special offers.