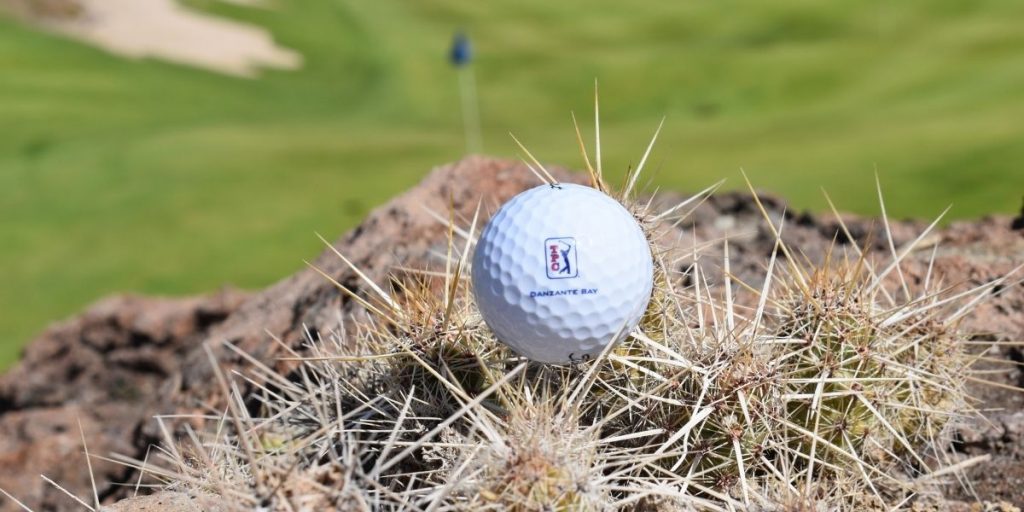 Cactus on the Course
From its earliest days, golf has been a game of hazards. Golf has come a long way, but they still bewitch us all, from sand to water to the still-impenetrable grasses and shrubs that can very quickly turn from looking pretty to pretty impossible.
Although we all know them as "hazards," the formal term used today is "penalty areas" — a more encompassing term that was introduced by the USGA in 2019. To help viewers better understand the "Rules of Golf," including penalty areas, it is now common for the TV networks to have a rules analyst on hand during tournaments to lend key insight.
When you're teeing it up at TPC Danzante Bay, you may encounter a particularly prickly penalty area … cactus. These wonderfully unique denizens of the desert can stick it to you in more ways than one. Certainly, cacti are proof that desert golf can present some unusual rules questions and interpretations.
Did you know that if your ball comes to rest next to a cactus, you may wrap an arm or leg in a towel to protect yourself from the needles when you play your shot? True enough but don't get too clever as you are not allowed to cover the cactus with a towel instead.
Should your ball become imbedded in the cactus — trust us, it does happen — consider it a lost ball, take a drop at the nearest point of relief and that comes with a one-stroke penalty.
And of course, the Sea of Cortez offers one large water hazard, should your golf ball carry over the greens on a few choice holes!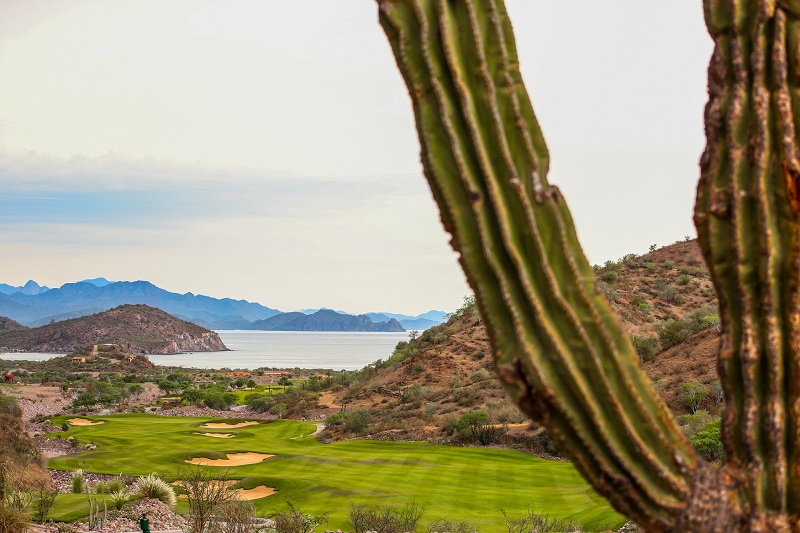 Should you suffer from ophidiophobia, then you may wish to skip this next part. Although we don't hear a lot of reports of golfers on TPC Danzante Bay who have encountered snakes, we know they're out there and rules are in place for them as well.
A live snake is what's considered an "outside agency." A dead snake, however, is both an outside agency and a loose impediment.
If a ball is moved by an "outside agency," it must be replaced without penalty. If the snake doesn't move, you can't move it yourself … not that we'd recommend in the first place. Instead, you'd take a drop.
Should your ball be impeded by a loose impediment such as a dead snake, it may be moved outside a hazard without penalty, as long as the ball doesn't move during the action.
If you have any questions about the Rules of Golf, particularly as it applies to to desert golf, don't hesitate to consult our golf professional staff before teeing off.