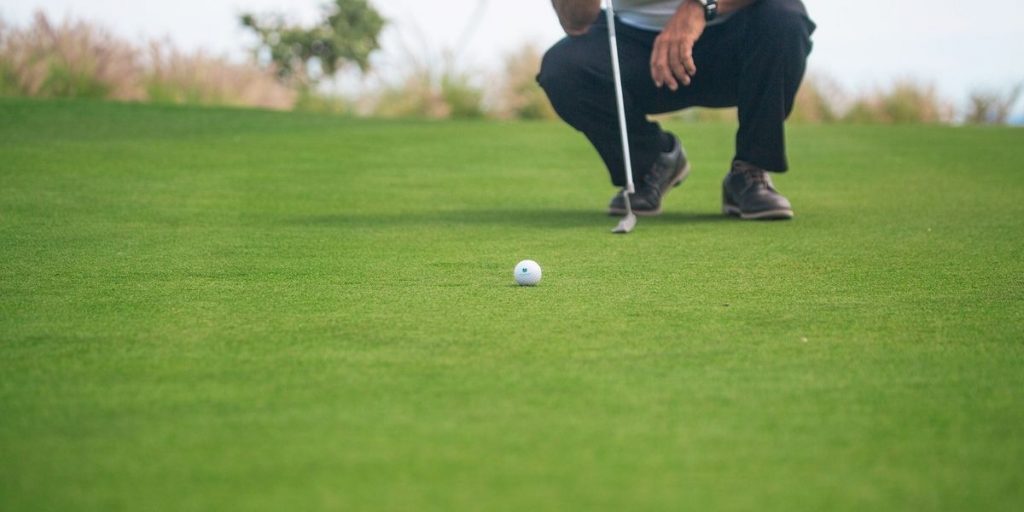 Thanksgiving: Why all golfers should give thanks
Giving thanks for one's blessings is a key part of Thanksgiving Day. Golfers, in particular, have A LOT to be grateful for.
1. Safety First
During the darkest days of the Covid-19 pandemic, how did Loreto golfers brighten their day? By playing a game endorsed as a safe social distancing sport on the world-class layout at TPC Danzante Bay, there to savor the journey from canyons, arroyos and dunes to the sparkling blue sea. Yes, hygienic measures and safety precautions have been in place since spring, 2020. Golfers are expected to wear a mask in the pro shop. Touching the flagstick is a no-no. Bunker rakes are non-existent. And hand sanitizer is everywhere. But otherwise, golfers can take a breather from real-world concerns, drink in the scenery and cruise the fairways safely.

2. Camaraderie
Along with the exquisite sensation of hitting a ball on the club's sweet spot, the game's fraternal aspects, and the friendships it nurtures, is a big part of its enduring appeal. Rare is the player who chooses to go it alone. The game is best enjoyed in the company of others, preferably a foursome. Applauding the good shots of fellow players, and expecting to be complimented in return, is a big part of the game. Golf is a solo pursuit—there are no teammates—but the round was meant to be shared with family, friends, even newcomers. Perhaps because the struggle is so great and the prize so elusive, relationships forged by golf tend to last a lifetime.

3. Code of Honor
Think about it. In what other sport do players call rules infractions on themselves? In most team sports, an advantage is gained by a crafty player who can break or bend the rules and get away with it. Not so in golf. It is the duty of every golfer to play by the rules. The game adheres to a strict code of self-policing found in no other sport. In golf, the only person a cheater beats is himself. The famous quote by the immortal Bobby Jones is relevant here. When he was commended for calling a penalty on himself, Jones replied, "You might as well praise a man for not robbing a bank."

4. Game for a Lifetime
All it takes to play a decent game of golf is enough hand-eye coordination to knock the head off a daisy with a walking stick. OK, there's a little more to it than that, but today's high-tech equipment enables players on the back nine of life to have fun playing a sport that renews itself with each round. The enjoyment, from solid drives and crisp irons to lofted wedges and clutch putts, is always fresh and new. The challenge never stales. As in life, there's always room for improvement.

5. Competition and Handicaps
Golf is really two games. There's the game you play within yourself: shutting off the chattering mind, focusing on the target, enacting the pre-shot routine and relying on ingrained fundamentals to execute the shot. In essence, golfers compete against themselves to do better than they did before. There's also the game a golfer plays against an opponent, as in match play; or against a field of players, as in medal or stroke play. Golf's great equalizer is the handicap system, which levels the playing field for everyone. A 36-handicapper can play a scratch golfer, receive two strokes per hole and emerge the victor. Such equitability is uncommon in sports, if it exists at all.

6. 19th Hole
It's a place to celebrate a career round, or toast a thrilling victory. It's also a place to lick one's wounds after a lackluster outing or an inglorious defeat. Either way, no sport can match golf's 19th Hole. Bar or grill, indoors or out, every club worth its mettle has a dedicated space where players can tally scores, recount the round, settle bets and have a few laughs. It's as much as a part of the golf experience as the previous 18. As its best, the 19th Hole is a convivial watering hole with a wide range of ice-cold refreshments to suit all styles and tastes. The Clubhouse at TPC Danzante Bay, with its excellent menu and superb cocktails, is the perfect place to relish one of the best golf experiences in all of Mexico.