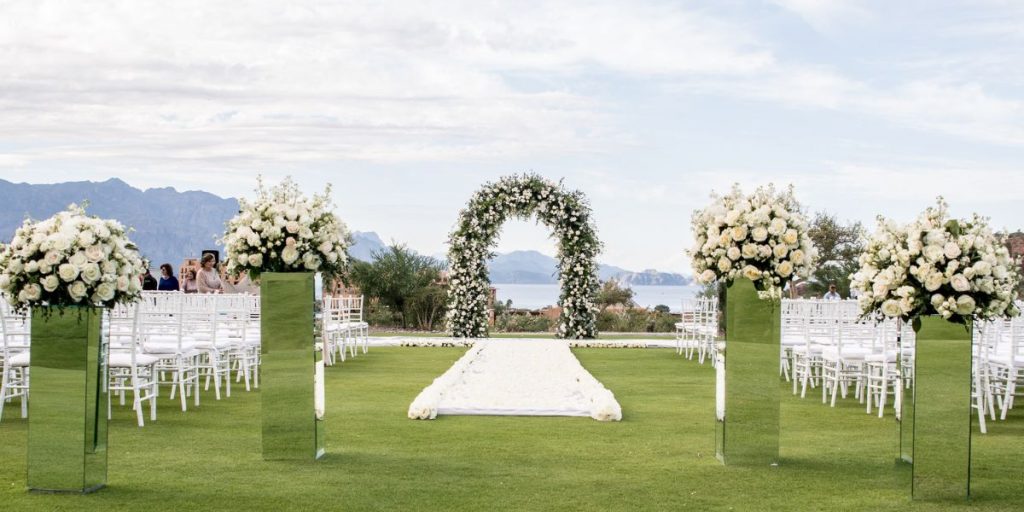 Planning a Golf Course Wedding at TPC Danzante Bay
Call it the post-pandemic effect. With people sidelined the past couple of years due to Covid-19 restrictions, destination weddings have grown in popularity by leaps and bounds. Couples are eager to trot the globe and bring their families and friends with them to share the experience.
Mexico has emerged as a popular choice for couples seeking a lively, colorful wedding accented by cultural elements, from churros wedding cakes to mariachi bands in full regalia. (According to TheKnot.com, Mexico hosts one out of nine weddings that Americans plan outside the continental U.S.).
For golf-minded couples seeking dramatic beauty, sunny weather and a get-away-from-it-all ambiance for their wedding, there's one Mexican resort destination that stands apart from all others: Villa del Palmar at the Islands of Loreto and its world-class golf facility, TPC Danzante Bay.
Getting Married on the Green
Indeed, for those who've dreamed of tying the knot and taking a swing in one of Mexico's most desirable hideaways, Loreto is a place where the sea, sky and offshore islands are captivating, a place where you can say "I do" on…well, one option is a pristine beach lapped by Danzante Bay's gentle waves.
But what about golf-crazy lovers who are just in love with each other as they are with the game? Villa del Palmar has them covered too.
For the wedding ceremony, the bride and groom can reserve TPC Danzante Bay's practice area, a manicured green expanse at the foot of a deep-cut canyon. The turnaround view is the glittering blue bay. For smaller wedding parties, the patio adjacent to the golf clubhouse is a good option.
Either way, couples can plan an outdoor cocktail hour at the club, a great way to take advantage of the beautiful natural setting. Guests can enjoy cocktails and hors d'oeuvres either at the practice facility or on the clubhouse patio while taking in the stunning views. The cocktail reception can also be the perfect time for both families to bond over the game.

Making Memories on a Signature Golf Hole
While TPC Danzante Bay's epic par-3 17th hole is not accessible as a golf course wedding venue, it is available for photographs and videos. Golf-centric couples should not pass up this opportunity. After cresting a ridge, bride and groom are presented with a jaw-dropping view of the Sea of Cortes far below the tee boxes. Celebrated by golf aficionados as one of the most breathtaking par 3's in the world, the hole plays sharply downhill to a peninsula green yoked by a horseshoe-shaped bunker. The elongated putting surface, clinging to a rock outcrop, sits high above the shimmering sea and distant islands. It's an absolutely stunning spot to commemorate a special occasion!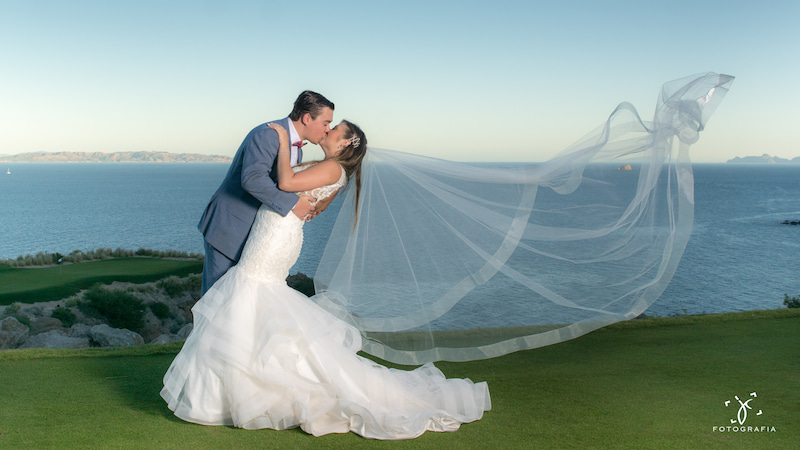 As couples break from tradition and opt for a special atmosphere and theme (like golf) for their nuptials, wedding trends have been changing by the minute. From native décor to fun-filled events, destination weddings in Mexico are being redefined by couples who wish to mark the occasion with their own special touches.

Array of Wedding Packages Available
This is especially true at Villa del Palmar, where soon-to-be newlyweds are assisted by an expert team of savvy planners and specialists who can personalize and enhance the storybook setting to suit each couple's preferences. A top-notch team of videographers, photographers, banquet experts, musicians, florists, designers and bridal beauty experts is on hand to ensure that each couple's wedding exceeds their expectations.
On the resort's website, couples can choose the wedding package (there are six) that best fits their needs and budget. In addition, Villa de Palmer's honeymoon packages are designed to provide just the right amount of romance, relaxation and recreation (including golf) for an unforgettable honeymoon.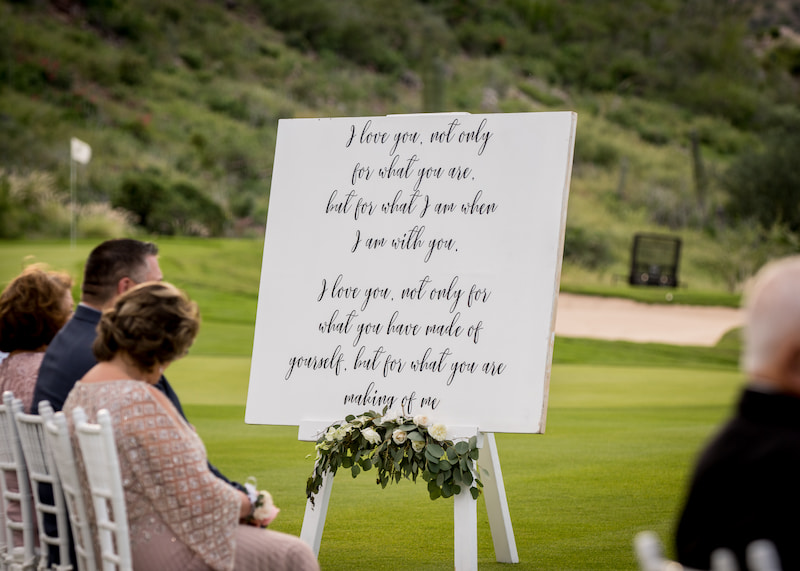 Guests who've traveled a great distance to reach Loreto should have an opportunity to play TPC Danzante Bay, one of Mexico's very best resort courses. If there are avid golfers on the guest list, coordinate their schedules and book rounds for them on this must-play course. The golf shop can assist with these arrangements. Pre- or post-wedding bachelor or bachelorette golf outings can also be organized, with specialized treatments at Sabila Spa and other diversions available for non-golfers.
For a Villa del Palmar wedding quote, couples can fill out the form at the end of the weddings section at https://villadelpalmarloreto.com/weddings. Or email weddings@vgloreto.com. Phone: +52 (613) 134 1000, Ext. 4152. Group rates for wedding guests are available at Villa del Palmar.