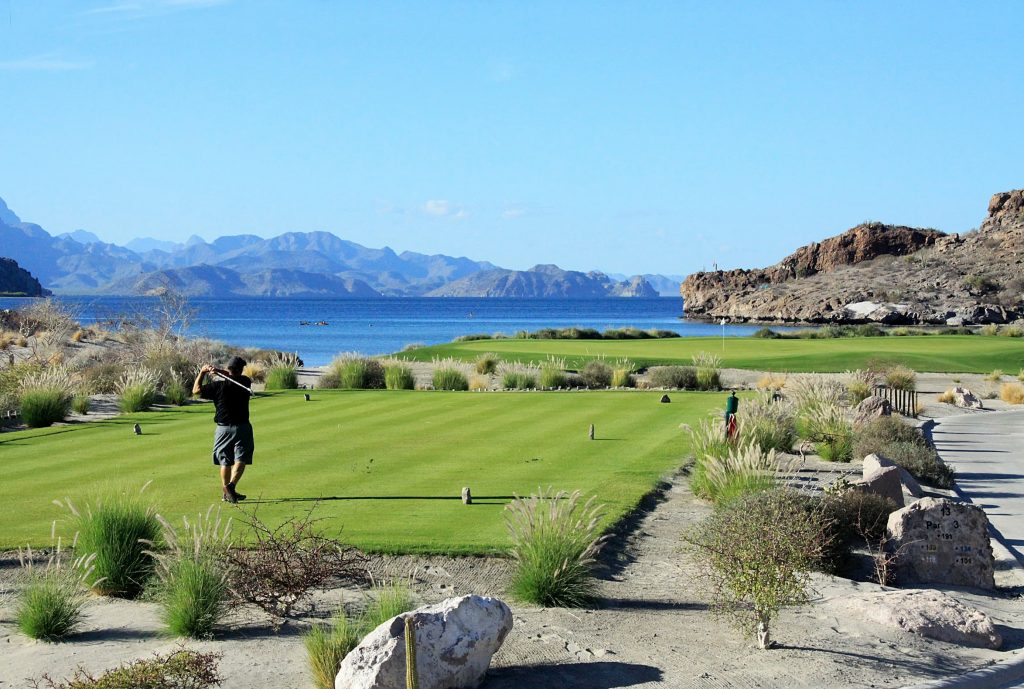 Loreto Mexico Golf is Full of Surprises
A round of golf at TPC Danzante Bay is full of surprises.
For example, the drive from the 16th green to 17th tee gives no clue of the "wow" moment ahead. It isn't until cresting a ridge that golfers face the dazzling view of the Sea of Cortez 250 feet below and floating between tee box and water a beguiling peninsula green yoked by a horseshoe-shaped bunker. Many golfers never get over that initial image, making it ever so much harder to land their ball on the rock outcropping that hangs perilously above the glittering sea.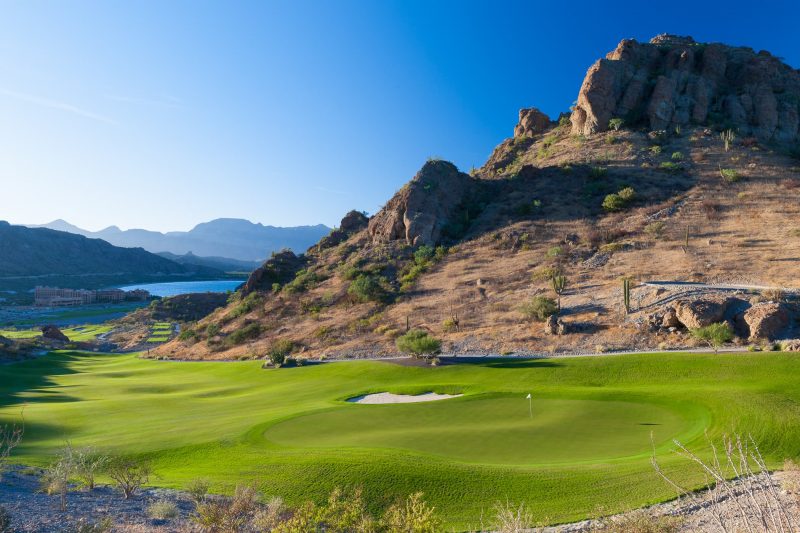 But number 17 is only one of four beautiful par 3s at Danzante Bay, a quartet of one-shotters sure to test every golfer.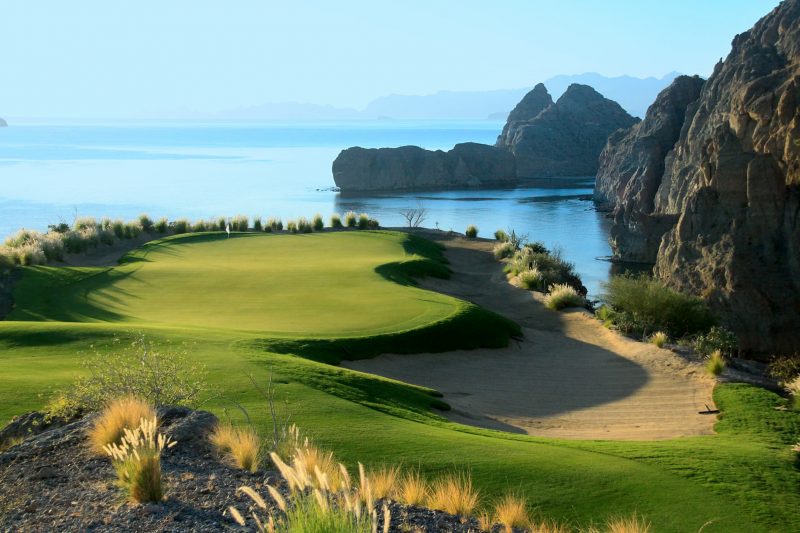 The first par 3 is hole number 3. Tucked away in a canyon, this trickster plays around the edge of a deep arroyo along the right side, the green jutting out onto a narrow point. Did we mention it's 207 yards from the back tees? Good luck.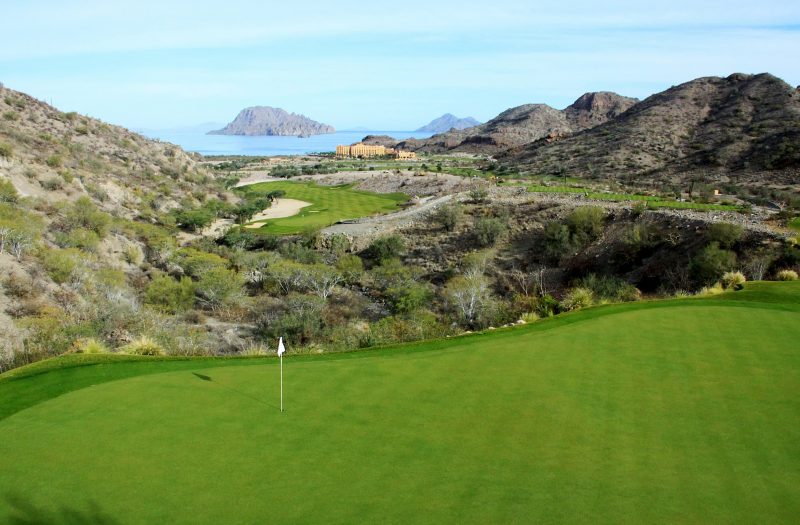 The front nine ends with a hard-to-measure drop shot: It's 180 yards from the back, but what does it really play when so dramatically downhill? Deep bunkers guard the left side of the green, so stay right to stay safe.
Number 13 may not be lucky, but it is lovely, the hole nestled in sand dunes that run all the way down to the beach. That's where you'll find the green, which is set on a right-to-left angle, putting hole location and club selection at a premium. (In other words, don't believe the scorecard, which lists the hole at 191 yards from the black tees.)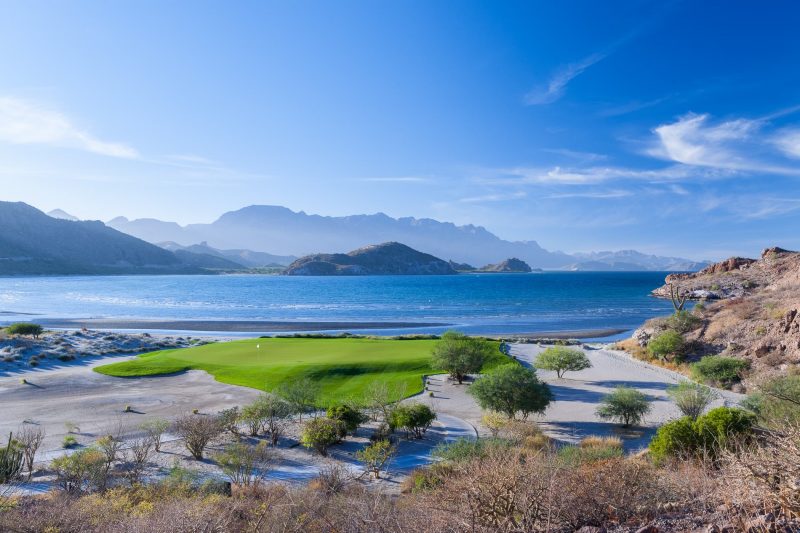 Four holes, four very different experiences—and just a taste of the surprises that await at TPC Danzante Bay—the finest golf course in Loreto, Mexico.
TPC Danzante Bay Hole by Hole Tour.
Check hotel deals for your Loreto Mexico Golf vacation here: https://villadelpalmarloreto.com/specials