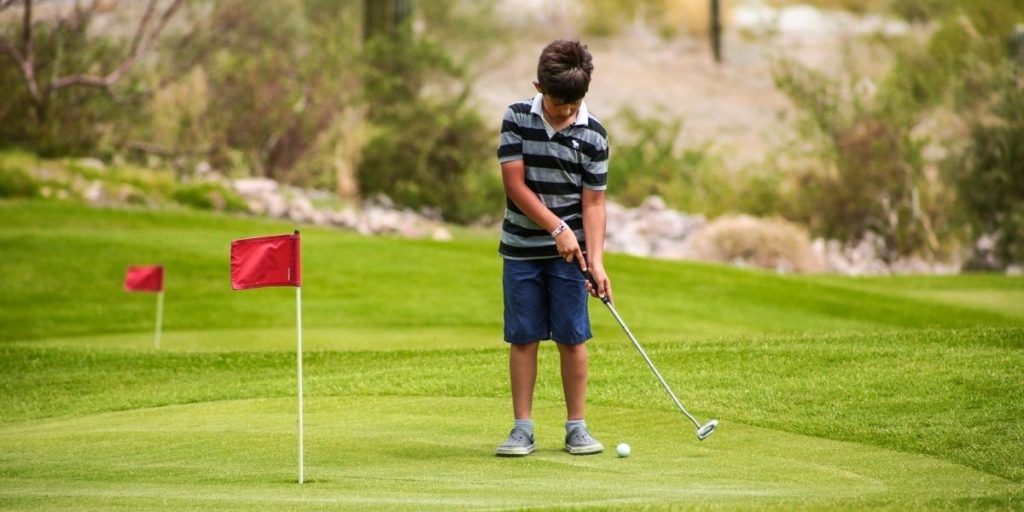 Learn to Play Golf – The Danzante Bay Way
One of the most important rules for teaching juniors to play golf is to make learning a good time. Nowhere is it easier to guarantee a fun experience than when on vacation, and especially at a resort, where the pace is relaxed, and enjoyment is the name of the game.
Villa del Palmar Beach Resort & Spa at the Islands of Loreto is offering beginner clinics led by TPC Danzante Bay head golf professional Danny Garcia—who has a long record of coaching juniors and getting them engaged in the game.
GOLF LESSONS AND CLINICS AT TPC DANZANTE BAY
New this season, the resort is offering complimentary clinics to introduce people to golf while practicing social distancing.
Every Tuesday and Thursday beginning at 8:00 am, Garcia—with his trademark Ben Hogan cap, ponytail, and wide smile—introduces up to six students on the fundamentals. Tuesday sessions focus on junior golfers, while Thursdays are set aside for ladies only.
TPC Danzante Bay features a spacious driving range and short-game practice facility, all
with beautiful views of the Sea of Cortez. The expansive nine-hole putting course was inspired by the famed Himalayas putting course in St. Andrews, Scotland, and is fun to play any time of day.
"This is the perfect time for our guests to learn to play golf," said Garcia. "People feel safe being outside, the practice range is spacious, and I thoroughly enjoy teaching and introducing newcomers to the game of golf. I hope our guests join in the fun and are inspired to at least play nine holes during their stay."
A few dos and don'ts when taking up golf as part of your family vacation:
DO start on a practice range, not on a golf course. The range is a good way to get acclimated to the game.
DO learn how to grip the golf club properly first.
DO work with a golf professional to get the proper swing foundation.
DON'T worry about anyone else on the range.
DON'T worry about buying equipment until you make consistent, solid contact every time you swing.
DON'T take range balls to the golf course.
The best advice of all? DO have fun….