Beyond the Green: Things to do with your Family in Loreto
Summer is family vacation time, and there's no place better at accommodating kids of all ages than Villa del Palmar at the Islands of Loreto. Named the "World's Leading Family Resort" last year by World Travel Awards, this deluxe seaside getaway offers a full roster of exciting activities to guests of all ages.
The daily roster of kids' activities is impressive (children ages 4 to 12 years are welcome). The program runs seven days a week, from 9:30 a.m. to 3:30 p.m., with a lunch break scheduled for 12 p.m.
Here's a sampling of what kids have to look forward this summer before they report back to school. For sports, there's badminton and water polo. For creative kids, pinata making, origami, drawing, handicrafts, portrait creation and face painting are available. At the beach, there's shell collecting and sand castles. And just for the fun of it, kids can enjoy water balloons, treasure hunts, beach walks, dancing and, for the curious-minded, a back of the house tour.
For information and reservations, dial Ext. 4300. View Activities Program.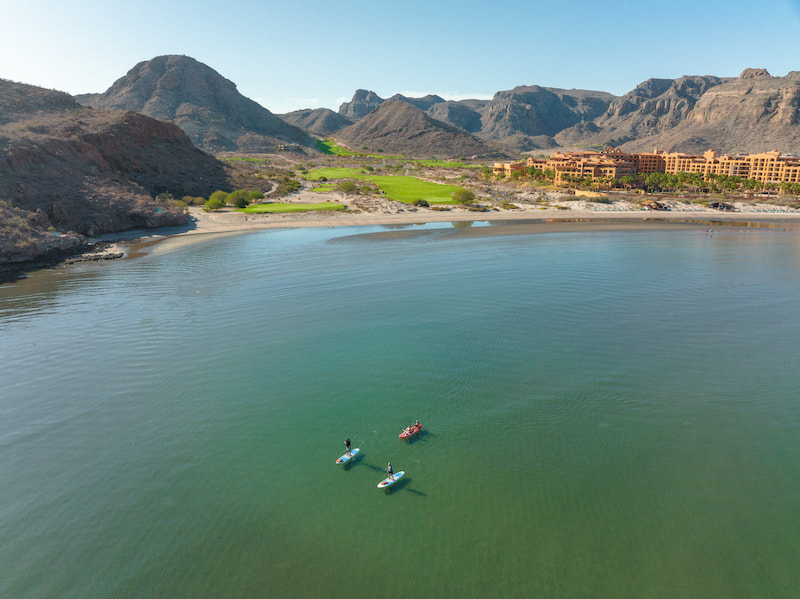 Villa del Palmar Perfect for the Whole Family
Kids don't get to have all the fun at Villa del Palmar. Adults have a myriad array of fully structured classes and numerous fitness options, with wellness activities organized by Sabila Spa, the resort's tranquil sanctuary.
Among the activities available at the Gym: body balance, deep stretching, Pilates, advanced workout routines, fitball and cardio.
At Sabila Spa, four styles of Yoga are offered, including Vinyasa, Hatha, Gentle and Naada, the last the 'Yoga of Sound.' For those adept at paddle boarding, SUP Yoga is available on Fridays at the Beach Shack. For water sprites, aqua aerobics are scheduled daily in the Main Pool.
For information and reservations, dial Ext. 4551 / 4562. View Activities Program.
Resort guests can also choose from among several exciting excursions offered by Danzante Tours. There's fishing, a snorkeling tour of Danzante & Del Carmen islands, a snorkeling & kayak tour, and an outback & desert ATV tour.
For information and reservations, dial Ext. 4301. All tours and excursions must be reserved in advance. Tour schedule can change based on the weather. View tours in Loreto.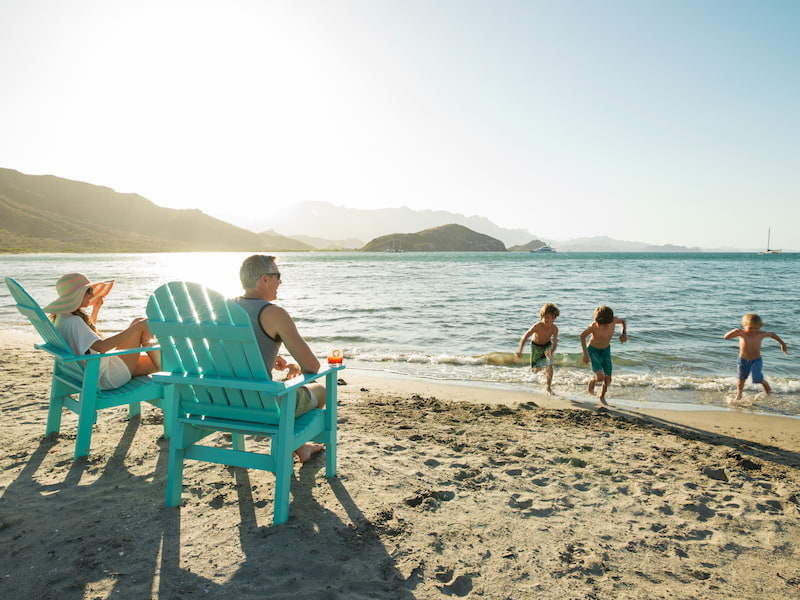 TPC Danzante Bay a World-Class Golf Facility
One of the resort's main attractions is TPC Danzante Bay, a spectacular golf course designed by the legendary Rees Jones. For aces and beginners alike, the club's Summer Family Golf Program is an ideal way to experience the game on a thrilling layout that's both a scenic delight and a versatile test. This well-groomed spread, threaded through desert canyons and parted through seaside dunes, was designed to appeal to players at all ability levels.
How about something impromptu? After all, it's fun to be spontaneous on vacation. The resort's Beach & Pool Activities require no reservations. These events, scheduled daily, range from energy sun hiking (6:15 a.m.—for early risers!) to Spanish lessons, Mexican bingo, water volleyball, bean bag toss, dancing lessons and a 3:30 p.m. Zumba party on Wednesdays at the Main Pool, among many other options. In addition, Beach Shack kayak and paddle board (SUP) rentals are available daily from 7:00 a.m. to 5:30 p.m.
There are also Buffet & Special events on the resort's calendar, starting with a daily breakfast buffet in the Market Restaurant from 7:00 a.m. to 12:00 p.m. Food & Beverage activities range from a Journey of Mexican Spirits primer at 4:30 p.m. on Tuesdays in the Market Lounge, to a "Farm to Bar" Mixology Class at the Casa Mia Bar at 4:00 p.m. on Wednesdays.
Children are not neglected in this category. On Fridays at 10:30 a.m. in the Casa Mia Restaurant, kids 4 – 12 years old can enjoy a Make Your Own Pizza culinary adventure. Finally, themed buffet nights are planned six nights of week at the Market Restaurant starting at 6:00 p.m. On Wednesday nights, a gala BBQ Beach Party is held from 6:00 p.m. to 8:30 p.m.
Evening entertainment? Villa del Palmar has you covered. There are nightly shows, ranging from a Live Rock Band (Mondays at 6:30 p.m.) to Dances of the World (Saturdays at 7:30 p.m.). Both shows are held at the Market Restaurant. There's also the popular Beach Party Contest night on Wednesdays starting at 6:00 p.m. Like to stay up late? The resort's Danzante Night Club hosts Karaoke on Thursdays, a Retro Party on Fridays, and a Latin Party on Saturdays. The club's events are held from 9:30 p.m. – 1:00 a.m.

The Enduring Charms of Historic Loreto
While the all-inclusive Villa del Palmar resort is a self-contained world unto itself, no trip to the region would be complete without a visit to the nearby town of Loreto, a designated Pueblo Magico. Founded in 1697, Loreto, a rural coastal community with small-town charm, was the first permanent Catholic mission in the Californias.
Here's a round-up of the top attractions and things to do in Loreto, Mexico:
Loreto Malecon
For a beachside stroll, head to the Malecon (boardwalk), which skirts the shores of the Sea of Cortes and offers fine views of the historic downtown area.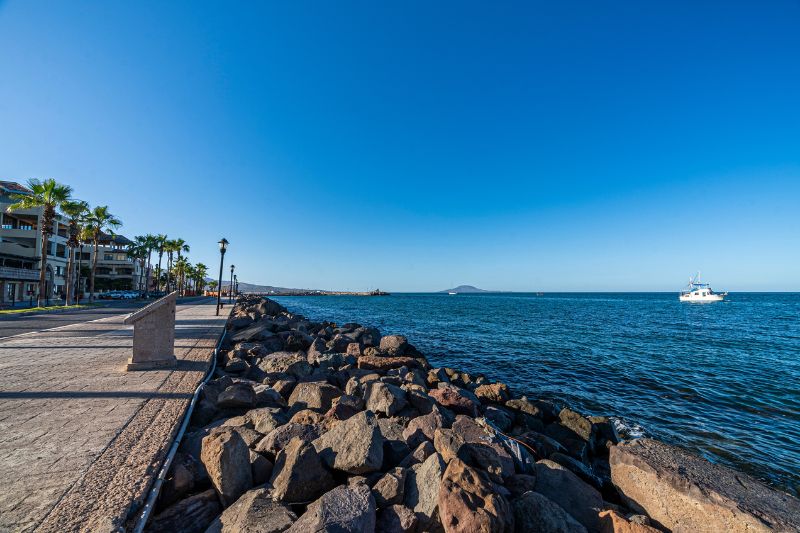 Loreto Mission
Rebuilt since its founding in 1697, the mission is a repository of the city's history and captures the essence of colonial Mexico. Next door is the Mission Museum, which tells the story of Loreto's indigenous people, Jesuits and pirates.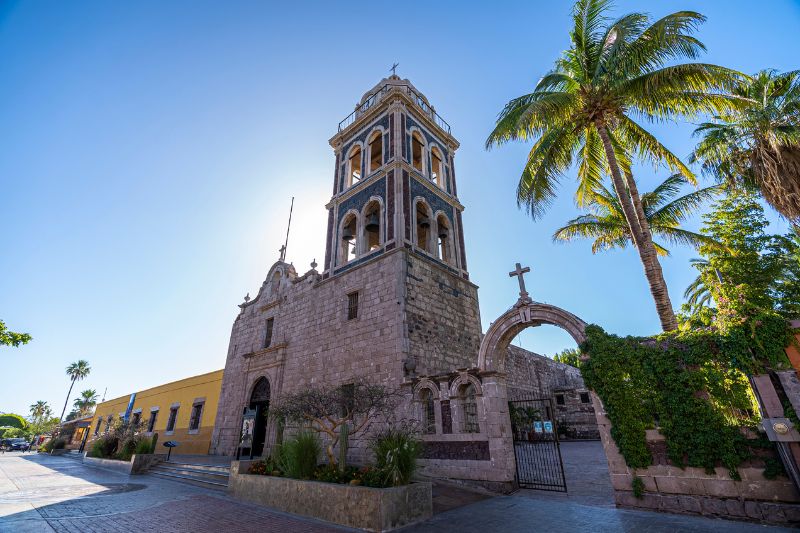 Loreto Downtown Plaza
Here you'll be charmed by classic Mexican architecture and laidback Loreto hospitality. Drop by an open-air Mexican restaurant for lunch, order a pint at El Zopilote, the city's craft brewery, shop for silver jewelry and artisan handicrafts.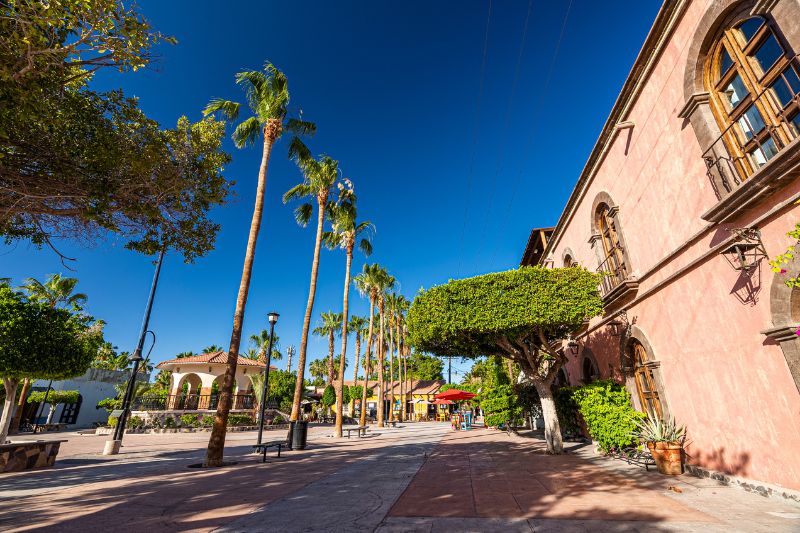 Tabor Canyon
Tucked in the folds of the magnificent Sierra de la Giganta mountains, the rugged beauty of this canyon, from its rivers and waterfall to its wildlife, reveals itself to hikers who like to explore. A guided hike of Tabor Canyon is a must for adventurers.
Loreto Marine National Park
A protected marine zone nicknamed the 'Aquarium of the World' by famed oceanographer Jacques Cousteau, this underwater park brims with exceptional scuba diving and snorkeling spots. Among the park's inhabitants are sea lions, turtles, dolphins and eagle rays. This region is also the winter home for migratory humpback and gray whales.