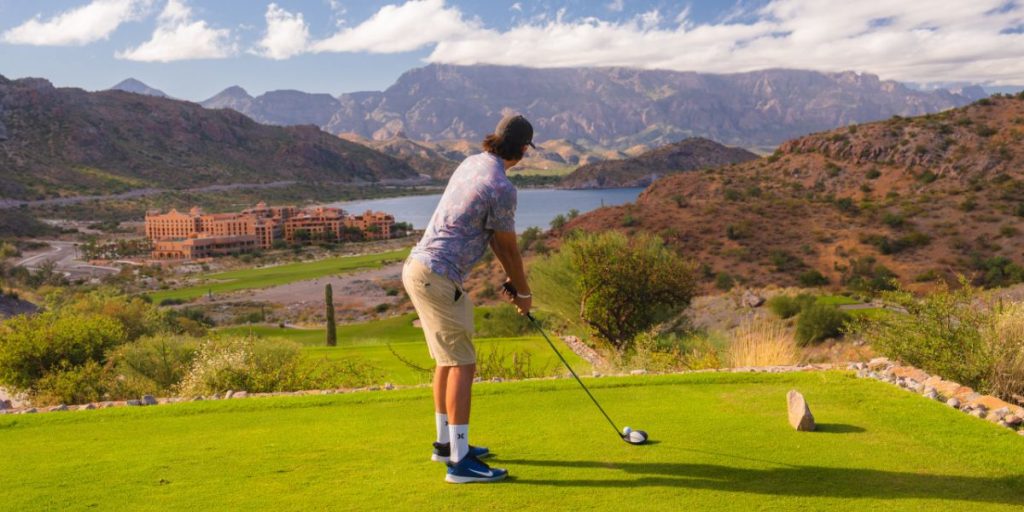 A Golfer's List of New Year's Resolutions
The problem with New Year's resolutions is that they tend to focus on trivial matters, such as love, friendship, health and finances. Golfers know better.
Whether your 2022 golf season was good, bad or somewhere in between, 2023 marks the start of a new year. The slate is clean. Hope springs eternal. This is especially true for golfers forever on the brink of a breakthrough.
Here's a list of realistic pledges that point towards improvement, both in on-course performance and general outlook.
1. Play without fear
Hitting a poor shot can be demoralizing, even sickening. What's harder to accept is striking the ball without conviction. Try this out in the New Year: play an entire round without once worrying about results. If you're a card-and-pencil, results-oriented type of player prone to frustration, here's a simple remedy: don't keep score.
2. No more gimmes
Stop raking away short putts. Putt everything out. Your game will improve dramatically if you focus on drilling those two-footers into the hole. Same goes for mulligans. Unless you're a purist, mulligans (do-overs) should be permitted on the first tee only, not throughout the round.
3. Custom-Fit Clubs
Getting properly fitted for golf clubs (including a putter) used to be reserved for Tour pros and elite players. Not anymore. Professional fitting studios are widely available. Done right, custom-fit clubs inspire confidence. They're your firmest guarantee of improvement—and your fastest route to a better game.

4. Course management
Watch the pros in action. They play smart and rarely make costly mistakes. Based on your ability level, be realistic about your strategic options during the round. Keep the ball in play off the tee. Aim for the middle of the green. Take speed and slope into account on the putting surfaces. TPC Danzante Bay rewards prudent play, not heroics. Savvy course management will help you save strokes and lower your scores.
5. Proper alignment
Invest in a pair of alignment sticks. Ensuring that your shoulders, hips and feet are parallel or square to the target line is imperative for good golf. There's a reason most Tour pros carry a pair of 44-inch microfiber sticks in their bags for use on the practice range. Alignment sticks can also improve ball position and swing plane. An essential golf training aid.
6. Better balance
When it comes to the full swing, Tour pros emphasize tempo, balance and stability. They're three of the more underrated aspects of the golf swing. Rarely will you see a pro out of balance at the conclusion of his or her swing. Get grounded. Make a conscious effort in the New Year to improve your poise and steadiness. A balanced swing will lead to solid contact–and a more picturesque follow-through.

7. Develop a fitness routine
Want to boost swing speed and stamina while decreasing the chance of injury? Prioritize exercises that increase core strength and improve flexibility. Committing to a fitness regimen will pay handsome dividends as you get older, enabling you to play and enjoy golf into your later years.
8. Take better care of the course
Perhaps because rakes were removed from bunkers at TPC Danzante Bay during the pandemic, many golfers no longer bother to rake the bunkers, even though the rakes have returned. Correct etiquette calls for players to smooth out footprints, shot marks or other disturbances in the sand. Be considerate. Depressions and ridges in the bunkers can create very difficult playing conditions for other golfers. Other essential duties: Fill in divots with the divot mix slightly below the level of the surrounding turf canopy. Properly filling divots will help them heal quickly. Lastly, fix ball marks on the green by gently pushing the turf in toward the center of the mark using a pointed tool.