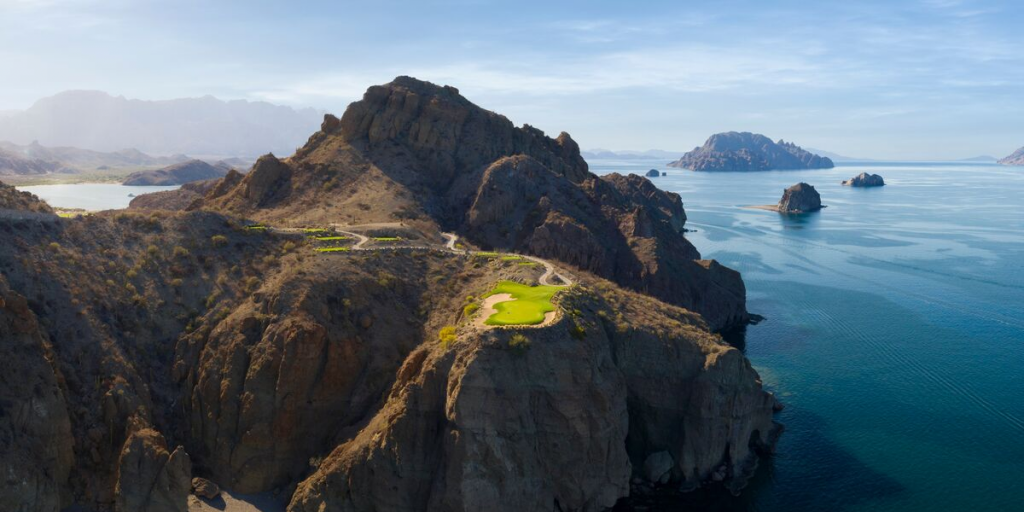 The TPC Danzante Bay Putting Course
While some travel to Mexico for its sandy beaches or spicy food, others travel to play on the best golf courses in Mexico with incredible views and stunning scenery. For the ultimate Baja golf experience, TPC Danzante Bay at Villa del Palmar at the Islands of Loreto is the place to play. With an 18-hole course that overlooks the sea, a luxurious clubhouse, and a prime putting course, there's nothing more relaxing and exciting than a vacation filled with Loreto golf at a premier golf resort.
The TPC Danzante Bay putting course, as well as the entire 18-hole course, was designed by Rees Jones, famed American golf architect. Jones knew that any experienced golfer would still need to practice putting basics, so he drew inspiration for his nine-hole putting course in Loreto Mexico from the historical St. Andrews Putting Club, more commonly known as the Himalayas, in Scotland. For guests at the golf resort looking to improve their game with some extra putting and drilling, they can warm up here before hitting the fairways. The putting green is also a great option for families to spend time together on vacation in Loreto Mexico, when parents can pass on their love of golf to their children. Putting through nine-holes is much simpler for young golfers while still allowing parents to hone their skills. With gentle contours and a stunning view, the putting course will challenge PGA tour hopefuls as they practice drills and provide families with a fun afternoon of Loreto golf.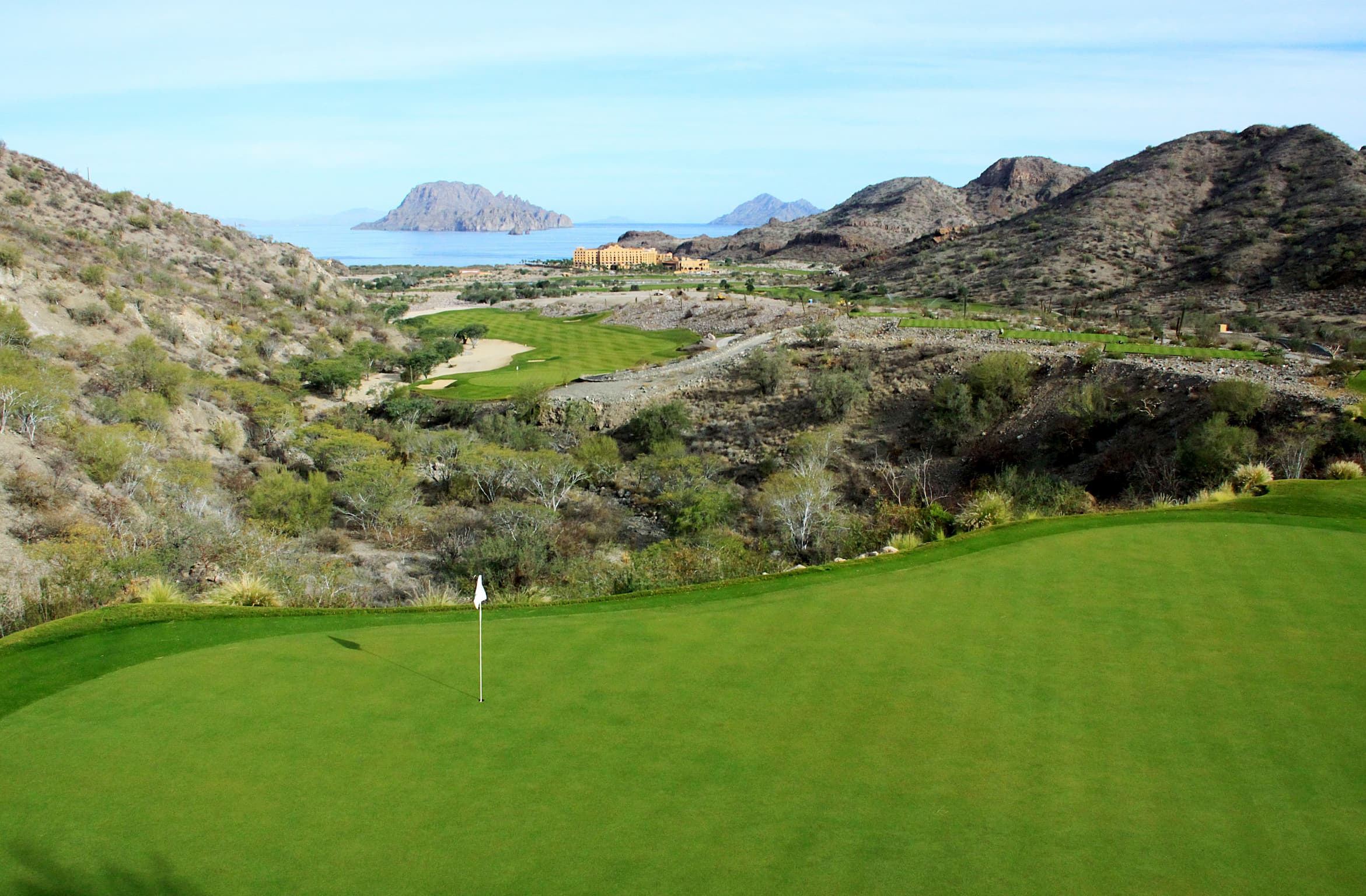 After drills and practice on the putting course, it's time to play through 18 holes sprawled across a dazzling site and built into the natural layout of the land. With panoramic views of the sea, mountains, and jagged Islands of Loreto, a round of golf here on one of the best golf courses in Mexico is filled with action and drama as you encounter valleys, sea dunes, and craggy rock formations. The 17th hole towers over the sea, and during the winter months, golfers can even spot humpback whales in their migration through the Pacific Ocean. In addition to a course that rivals any PGA tour, the facilities at the golf resort also feature a luxurious clubhouse, where you can unwind after a day of Loreto golf on the fairways or putting green, swap stories with other golfers, and celebrate your Baja golf triumphs.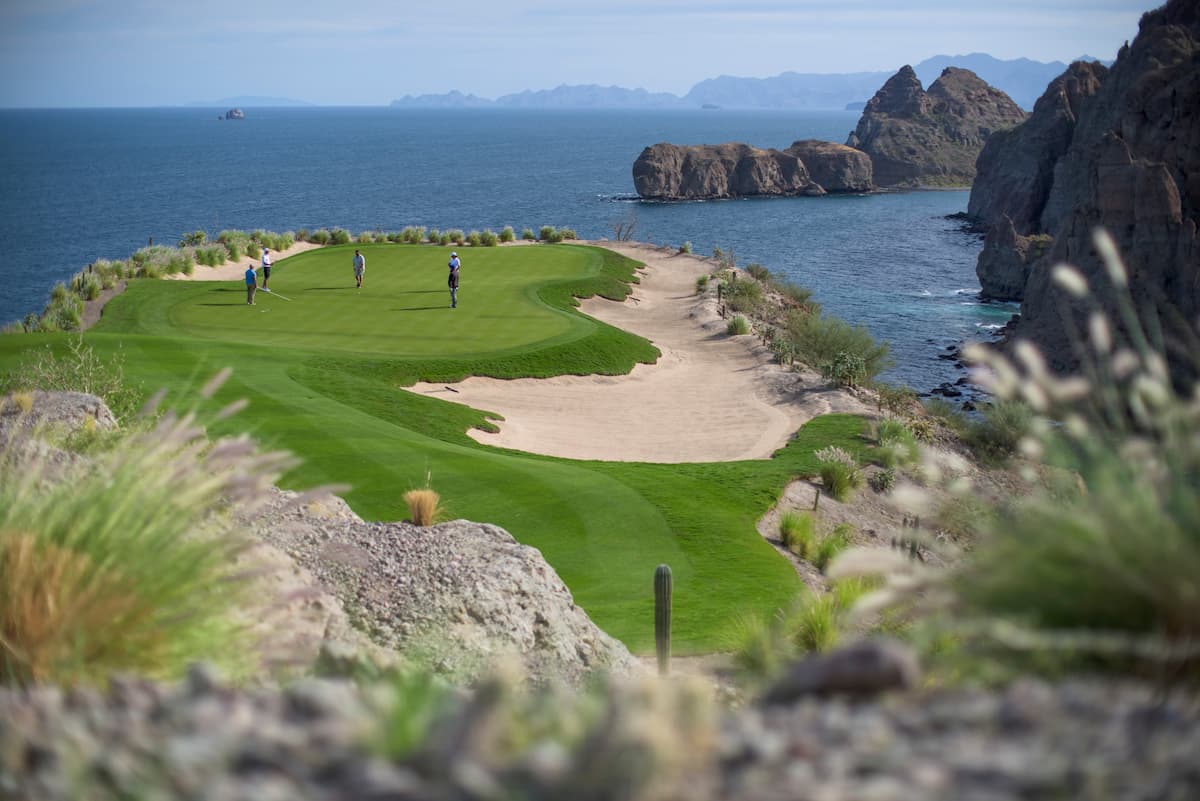 The golf packages at the Villa del Palmar at the Islands of Loreto make a vacation at one of the best golf courses in Mexico even more tempting and give you access to the putting course and the entire 18 holes of world-class golfing. With options of playing unlimited golf or combining golf with one of your other hobbies, you can tailor your vacation to your unique interests and save money by bundling activities. Additional discounts and promotions throughout the year make a Baja golf escape the perfect option for any budget.
Whether you're dreaming of the PGA tour or just looking to enjoy one of your favorite hobbies on a tropical vacation, it's time to travel to Loreto Mexico for its world-class designed golf and putting courses. At TPC Danzante Bay, you can relish the striking views and dramatic terrain of the course as you hone your techniques and skill on the pristinely beautiful and challenging putting green.