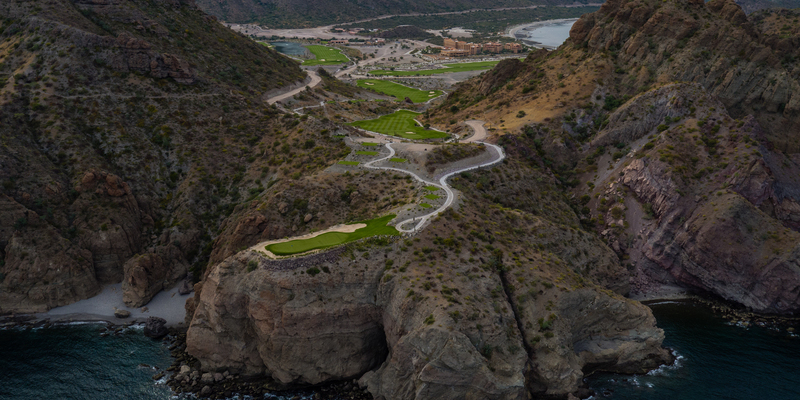 Golf Advisor Ranks TPC Danzante Bay Number One
Villa del Palmar at the Islands of Loreto is proud to announce that TPC Danzante Bay has been ranked the number one course on the Golf Advisor Best of Mexico list. While the Loreto golf course has only been open for a short while, it has already garnered significant international attention as one of the best travel destinations. This honor recognizes all the features that make it one of the top Mexico destinations for golfers, from the pristine course to the sweeping views from the greens and luxury clubhouse. For those looking to book Mexico vacations in a golfer's paradise, the Best of Mexico list is a great place to get an idea of what your Mexico destinations offer for those who love the game.
Golf Advisor
For the traveling golfer, Golf Advisor is the ultimate source of honest reviews of over 14,000 courses around the world from other golfers. Whether you're looking to travel domestically or to an exotic location, the reviews from Golf Advisor will give you an insider's look on where to find the most strategic, pristine courses. Each year, they publish their "Best Of" lists for location, value, improvement, and off-course amenities, ranking hotels based on expert opinions and everyday experiences. While 15 of the best travel destinations made it onto the Best of Mexico list, TPC Danzante Bay stood out from the rest taking the number one spot as the only golf course in Mexico to get a five-star rating.
TPC Danzante Bay
Designed by master architect Rees Jones, TPC Danzante Bay combines both a technically challenging course with dramatic views of the rugged mountains and clear ocean waters. Built into the natural landscape, golfers will encounter sandpits, bunkers, and cliffs, all leading up to a breathtaking view of Loreto Mexico at the final holes. Many plan their Mexico vacations here just to play the 17th hole with its sweeping view of the sea.
Golf Advisor Trips
In collaboration with a Golf Advisor program of getaways to the best travel destinations for golfing, Villa del Palmar at the Islands of Loreto hosted the Round Trip Getaway with NBA legend Byron Scott and Matt Ginella from Golf Advisor. During this trip, a group of dedicated golfers and travelers got to see firsthand what makes this Loreto golf course so spectacular as they enjoyed not only unlimited golf, but also a variety of the off-course activities in and around the resort.
Villa del Palmar at the Islands of Loreto
Incredible Mexico vacations are waiting for you in Loreto Mexico. With tempting deals on unlimited golf packages, it's hard to resist the sound of the tropical breeze rushing through palm trees. If you're looking for more than golf, you can also choose from packages that combine time on the greens with other Loreto Mexico activities, like deep-sea fishing, outdoor adventures, or spa services, to tailor your trip to your dreams. When you arrive back in your sumptuous all-inclusive suite at the end of a day under the sun, you'll know why this is one of everyone's favorite Mexico destinations.